Login
Log in if you have an account
Register
Having an account with us will allow you to check out faster in the future, store multiple addresses, view and track your orders in your account, and more.
Create an account
Some Things I've Learned Since Starting at Mission: Fun & Games
25 Jan 2019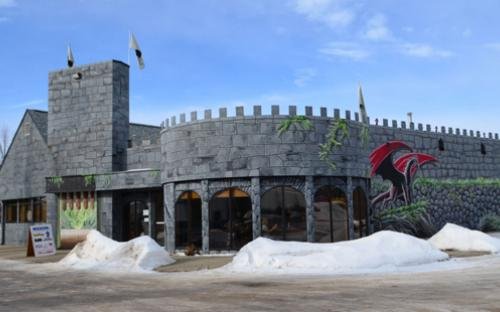 Board games have been a part of my life for as long as I can remember. From trying to figure out how to play Mastermind and chess with my family to playing the big guns like Gloomhaven. What started as an innocent little hobby has become one of my favorite ways to relax and get together with friends. Long gone are the days when Monopoly and The Game of Life ruled our family table, giving way to grander and more complex games.
Since starting at Mission: Fun & Games (my first foray into the retail side of the industry) I have begun looking deeper and deeper into a board game before adding it to my collection. Now, I take the time to look into the developers of each of the games I purchase, and use review sites to help with my decisions. I've always wanted to purchase games that were different from run of the mill games like Monopoly and Life. These were played frequently with my family and cousins in the days of old; our copy of Life now requires a cardboard piece to stop the spinner and our Monopoly has been played repeatedly to the point where our money is missing.
Now, my new place is adorned with games such as Arcadia Quest, Gloomhaven, and Dead of Winter. These are games that I never would have purchased had I not worked in the store, or would have picked up so far down the road that the games would be forgotten. My many thanks to my co-workers for opening my eyes to the plethora of bigger and better board games and their publishers, and for the numerous board game nights that have taken up my evenings.
Another thing I've learned working at Mission: Fun & Games is that variety is key. I was always interested in the zombie and fantasy genres and thus in the games that have featured those elements. My first time playing Dead of Winter, I was hooked! A game that is different each time you play it? That's the best. But as much as I love these games, after I started at Mission I found myself playing games like Azul and Bunny Kingdom, broadening my diet of table top goodness.
Without diversity in my collection, I would be missing out on gems like Azul and Bunny Kingdom. Who knew that games, where you have to plan 1, 2, or 3 turns in advance, would be so fun? I've also always been one for cooperative games, where everyone works together and helps each other towards the end goal. These games often come highly rated and I will soon be adding some to my collection as well.
I look forward to learning many more new things and to trying out more great games. The number of games being released every month (every year for that matter) always amazes me. As the days go by, I hope to add many more games to my collection! Sheriff of Nottingham is my next adventure!
Leave a comment