Login
Log in if you have an account
Register
Having an account with us will allow you to check out faster in the future, store multiple addresses, view and track your orders in your account, and more.
Create an account
Our Favourite Games of 2020
10 Feb 2021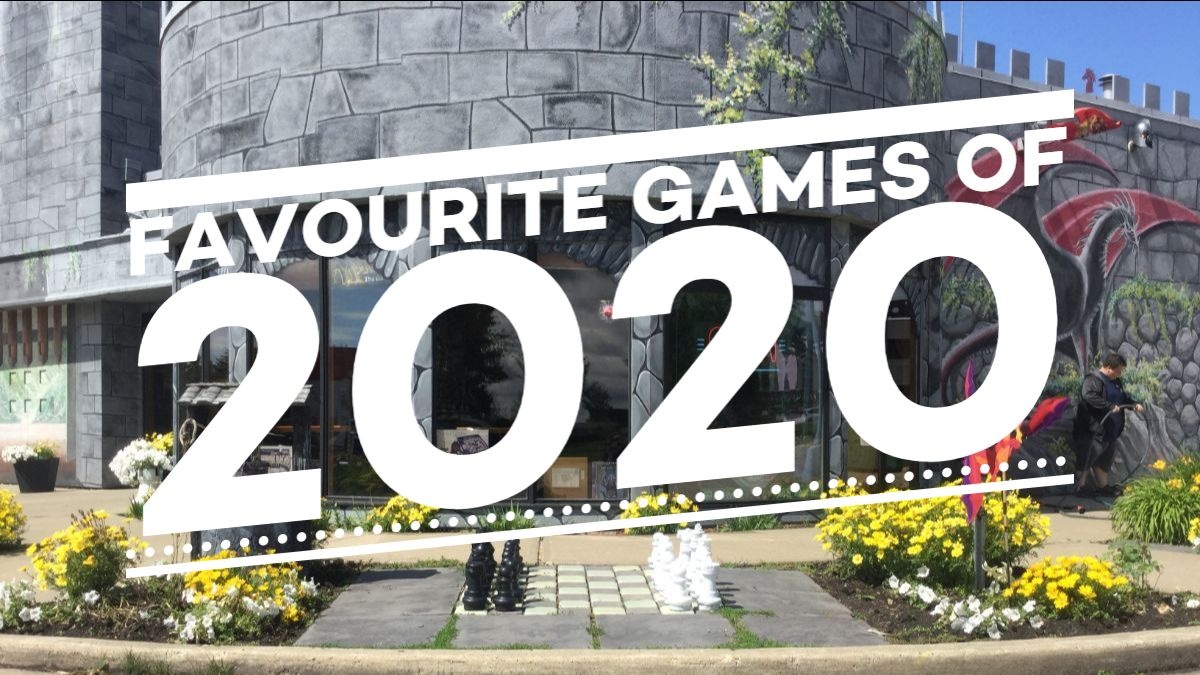 Well, another year has come and gone. With 2020 firmly in the rearview mirror, we thought we'd put together a list of our staff's favourite games of the year. Below, each of our castle serfs has written down their thoughts on the game that they had the most fun with this past year.
Not all of these games are new releases from 2020, but they are the ones that have hit the table the hardest and most frequently for us over the last twelve months. If you get the chance, we highly recommend that you give them a spin.
Tim, Managerial Vizier: Lord of the Rings: Journeys in Middle Earth with Shadowed Paths Expansion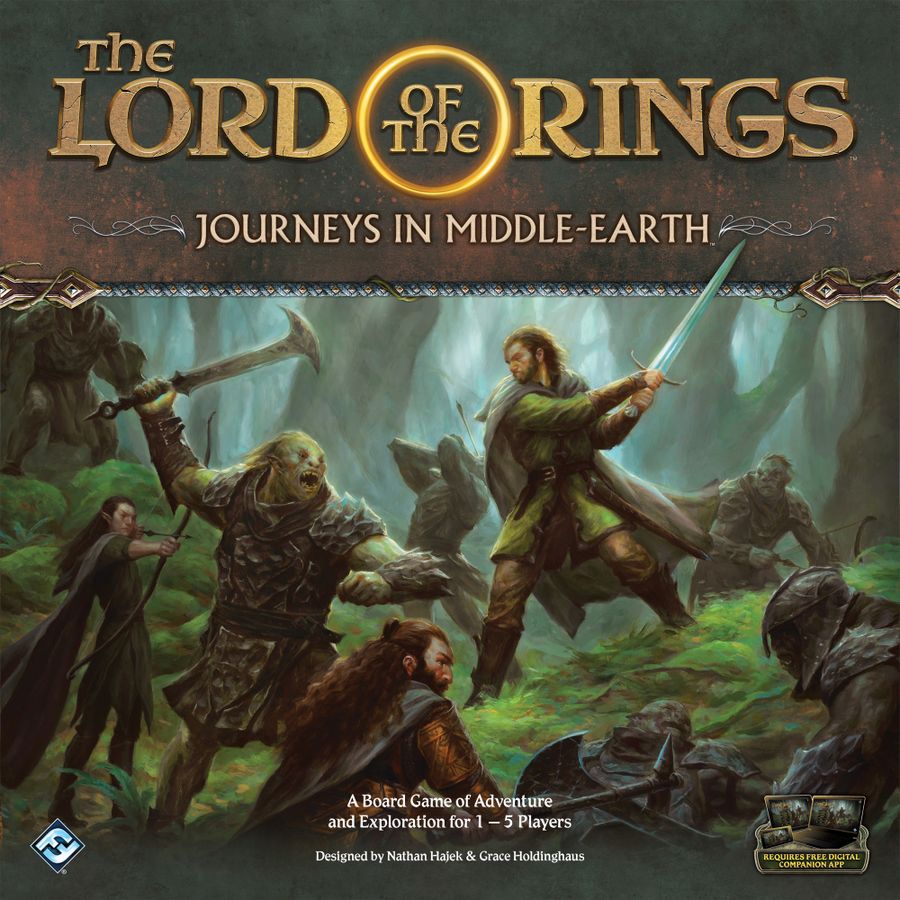 Players: 1-5
Playtime: 60-120 Min
Ages: 14+
"My favorite board game of 2020 is Lord of the Rings: Journeys in Middle Earth, along with its Shadowed Paths Expansion. Not having had the chance to play many games at all this year due to living in a low population household, this has been the title that scratched my gaming itch. It is the ideal lockdown game, playable in manageable chunks of time, with a fantastic theme and good production value. It can even be played solo!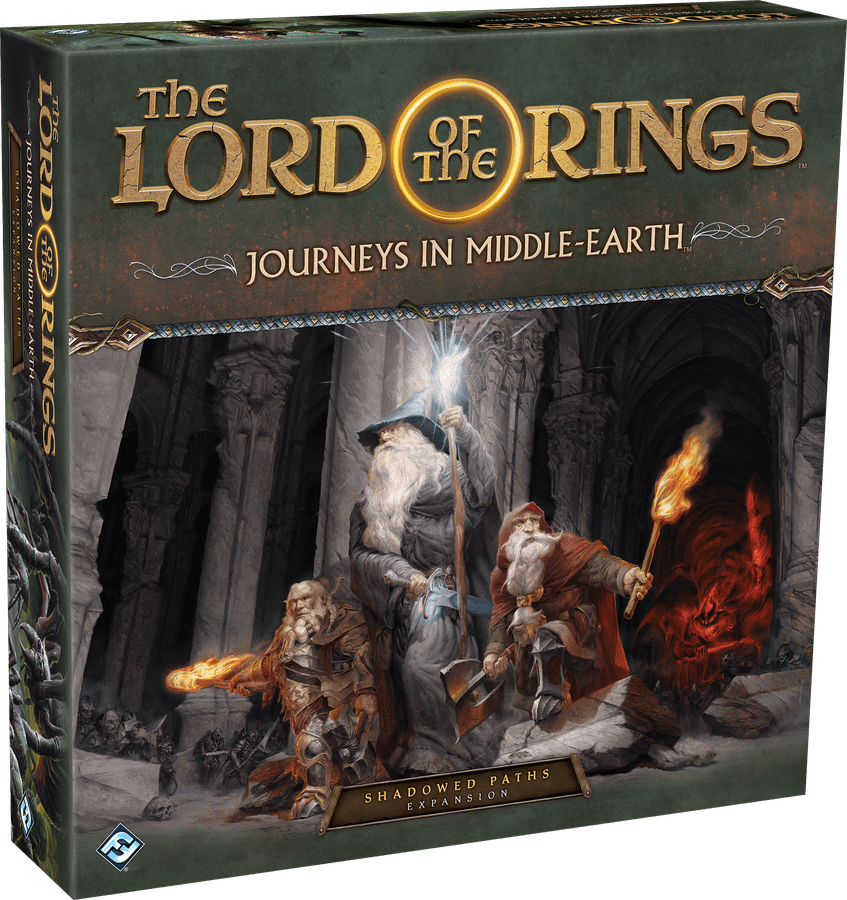 The app integration removes so much tedium and allows for faster turn times and easy set up. The expansions and figure packs integrate seamlessly into the base game experience, so there is never a need to restart an adventure because you gained new content. With a wide variety of characters and classes to choose from, the combinations are interesting to play around with and sometimes allow for some unexpected synergy. There is so much potential for expansion with this game, that it is likely to be receiving new content for years to come! Be prepared for a challenge!"
Drew:
Jaws: The Board Game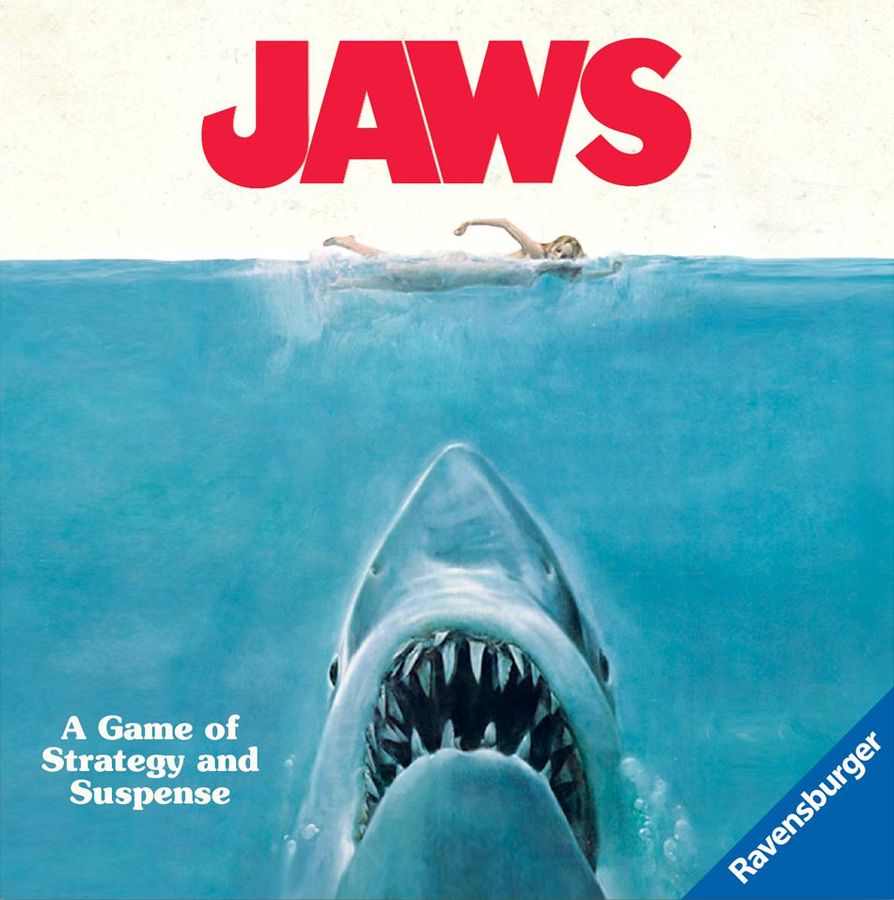 Players: 2-4
Playtime: 60 Min
Ages: 12+
"My favorite game of 2020 would be Jaws: The Board Game. My family and I are big fans of the original movie, and bought Jaws: The Board Game knowing that it would be a great addition to our collection. I like the asymmetrical design of the game, where three people work together to battle the shark while one person controls it and tries to eat as many swimmers as they can.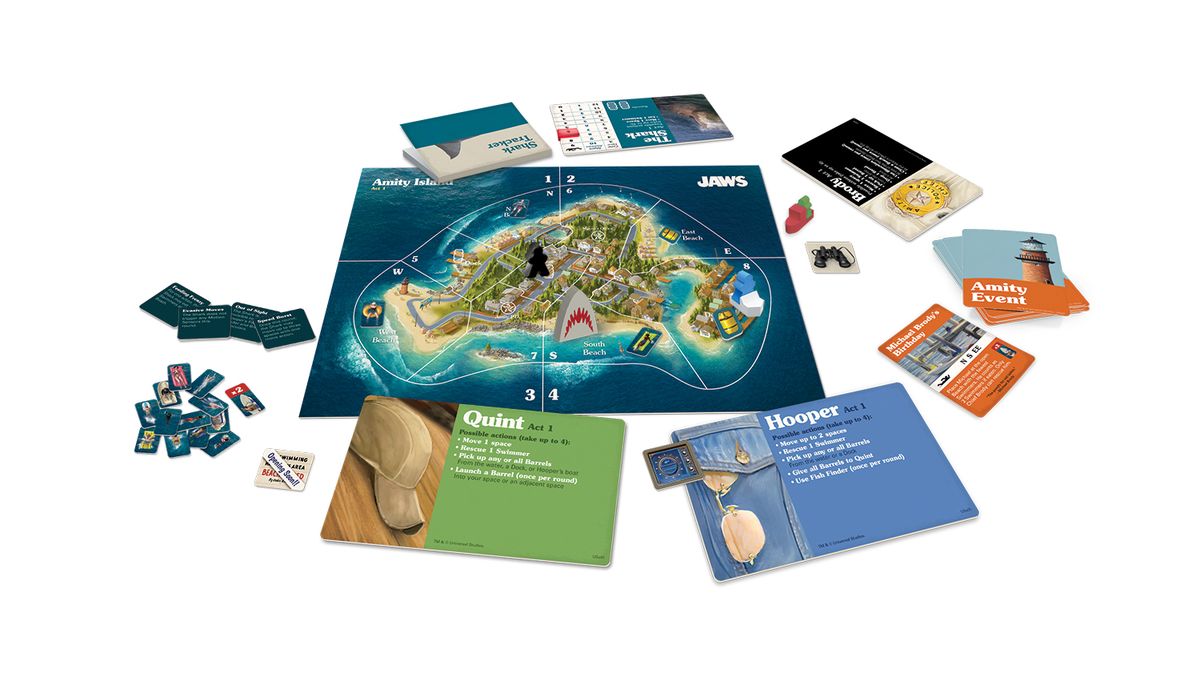 Each character has their own abilities, and the shark has some pretty unique ones. So far, in every game we have played, Bruce (the shark) has won, but the six or seven sessions we managed to get in over the summer were always a great time. I would highly recommend this game, especially if you are a Jaws fan!"
Eric: The King's Dilemma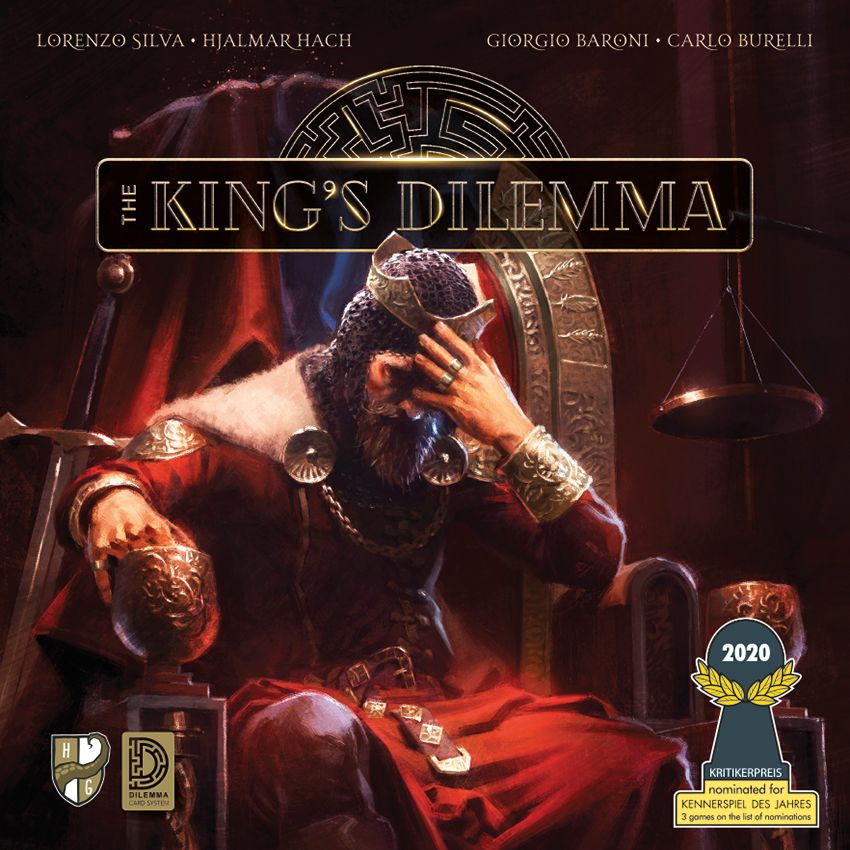 Players: 3-5
Playtime: 45-60 Min
Ages: 14+ 
"In The King's Dilemma, the players take on the role of the advisors to a puppet king. Everyone is scheming and the well being of the kingdom itself often takes a back seat to your personal objectives. The gameplay is fairly straightforward: a player reads out a choice that the council will have to vote on and everybody argues about bribes and bullies the others into trying to get the outcome they prefer. This is the core of the game. You will find yourself paying off the other,s or giving a surprising endorsment of slavery, in order to secure your family's goals.
However, many of the choices made during the game have lasting consequences, and even the best of intentions don't always turn out the way you hope. Do you give your starving population possibly tainted grain? What is immortality worth to you? And how much can you trust the other players? Don't trust them, trust me! This is a surprisingly immersive game of debate and underhanded politics, and it was my favorite game I played this year."
Kat: Calico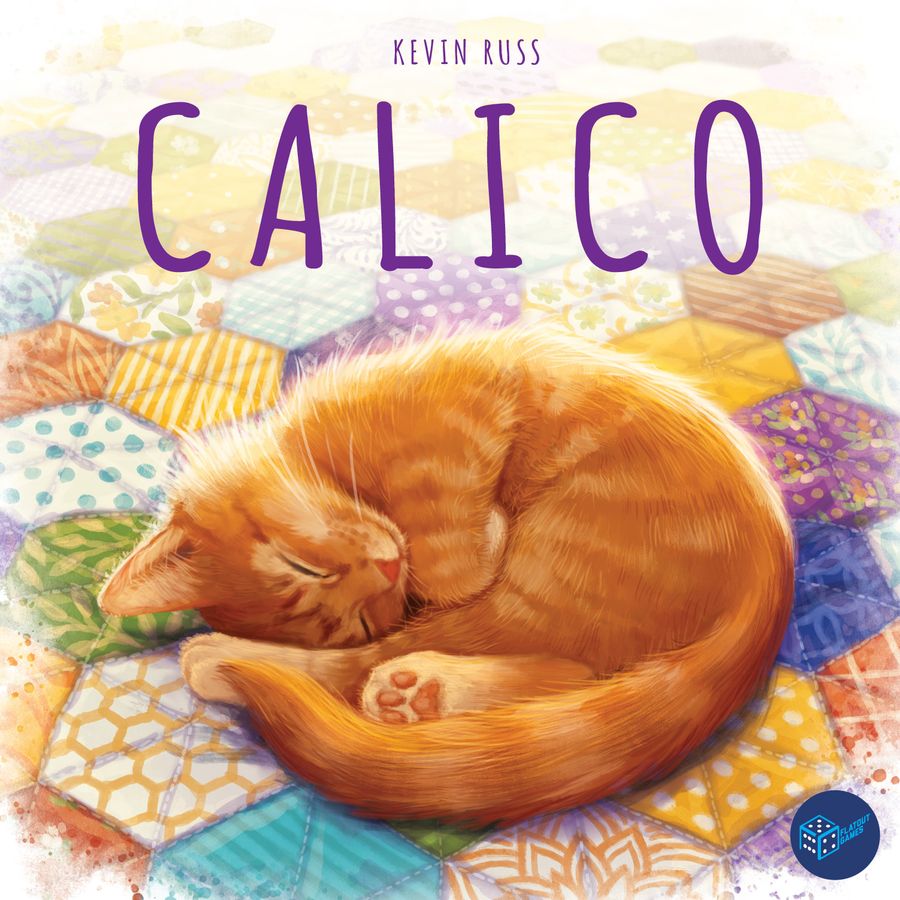 Players: 1-4
Playtime: 30-45 Min
Ages: 13+ 
"It's cats and quilts! Two of my favorite things! (The only way it could have been better is if they incorporated Pokémon somehow, but there was no way that was happening...)
This cleverly named game is actually a double entendre (of the non-risque variety) in that Calico is both a type of cat and a type of quilt. Aptly named since the game is LITERALLY all about Cats and Quilts.
Fans of patchwork might enjoy this 2020 release from AEG, as it plays in a similar style. Take turns drafting hexagon pieces to place on your board in varying different ways to earn points. Creating sections of certain colors or patterns will give you either cats or buttons which will grant you those ever precious points. Quick to get onto the table, and easy to play, this quickly became a favorite of mine for more than its adorable theme." 
Alex, Social Media Mage:
Gloomhaven: Jaws of the Lion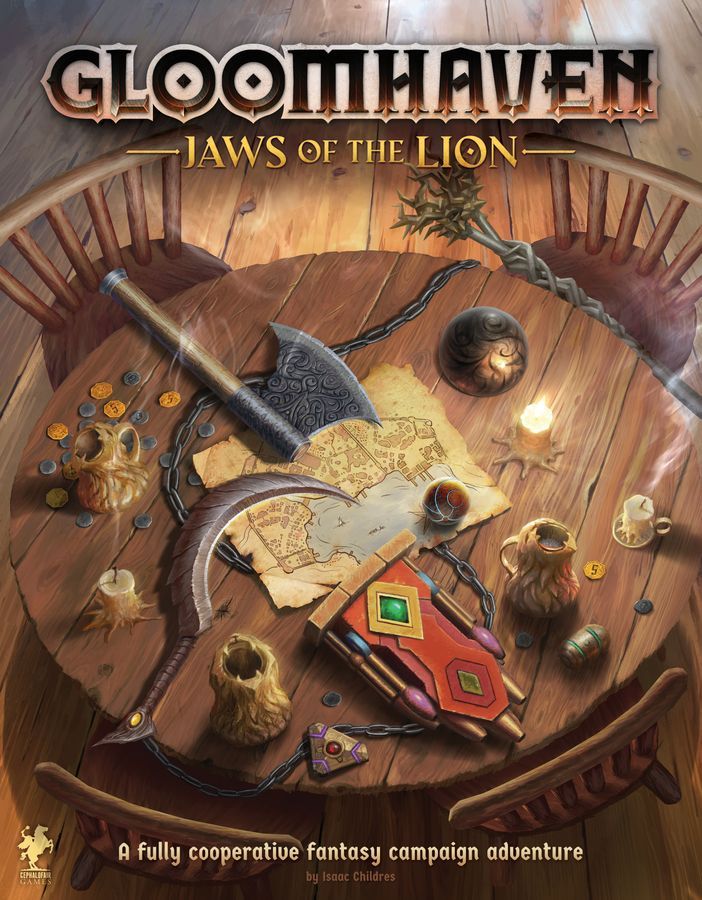 Players: 1-4
Playtime: 30-120 Min
Ages: 14+
"I like to call Jaws of the Lion "Gloomhaven, for adults who have lives". All kidding aside, I loved the original Gloomhaven, but even several years after release I've yet to finish it. Scheduling in the time to play through such a massive game while also balancing work, family, hobbies, and even other board games, can take a lot of doing.
Considering this, you can imagine how excited I was for the release of Jaws of the Lion. A game that had all of Gloomhaven's stellar mechanics and storytelling, but with a quarter of the overall playtime, was just what I needed. The game's new classes are a blast to play, and 100% back-compatible with the base game (for the record, I played the Inox Hatchet). In addition, the tutorial scenarios that the game starts you off with are miles better at teaching the game to new players than the original Gloomhaven. Between that, and the lower price point, I tend to recommend this game to those who are looking to get into Gloomhaven, but are worried about the time or monetary commitment.

Hmmm… And now we have Frosthaven on the horizon…"
John, Lord of the Castle: Kingdom Builder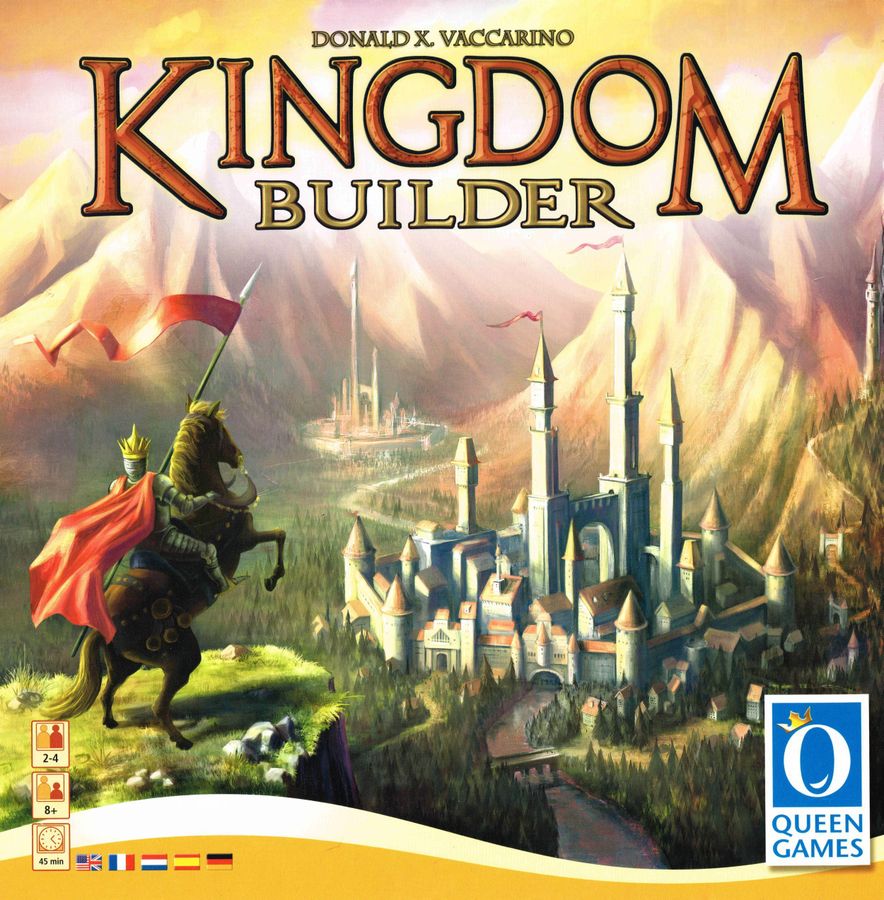 Players: 2-4
Playtime: 45 Min
Ages: 8+
"Kingdom Builder tops my list. This is one of several games that I hosted online for Gamealot 2020. A forgotten gem in the first place, it was fantastic to revisit it. The online experience lets you look at the final scoring results and tap into winning strategies to employ the next time around. This only makes you want to play more and improve your game. I also taught 7 people how to play the game online, and I have to say, the format on board game arena really lends itself well to instructing new players."
That's it for our favourite games of 2020. Which game was your favourite? Let's hope 2021 brings us just as many new and interesting titles to play!
Leave a comment