Login
Log in if you have an account
Register
Having an account with us will allow you to check out faster in the future, store multiple addresses, view and track your orders in your account, and more.
Create an account
Pre-Order Highlights: February 2021
10 Feb 2021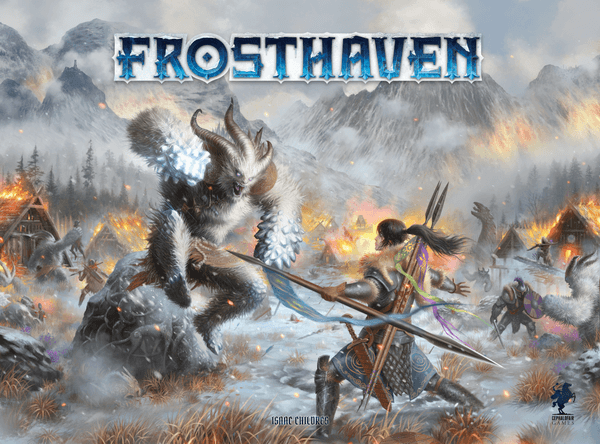 With hundreds of titles now available for pre-order on our site, customers are now spoilt for choice when shopping for upcoming games. But this mountain of new games that become available for pre-order every month can sometimes be hard to parse, especially for those who have limited time or a light wallet.
This monthly column aims to take some of the stress out of your shopping experience by showcasing a smattering of the upcoming games that have us the most excited here at Mission: Fun & Games. Have a read and see if any of them pique your interest as well…
Frosthaven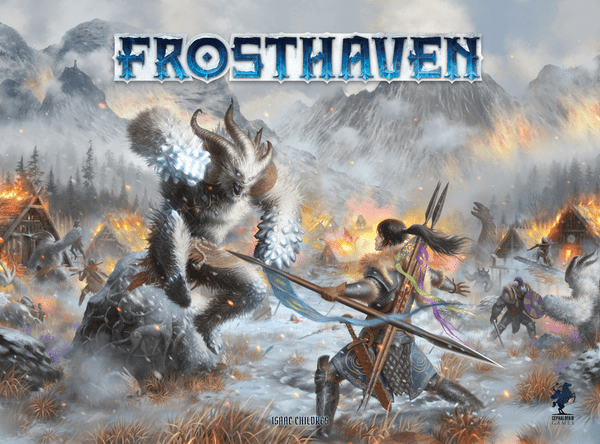 Players: 1-4
Playtime: 30-120 Min
Ages: 14+
Estimated Release Date: March 2021
Surprised? How can we not recommend the sequel to one of the most ambitious tabletop experiences of the last decade?

Gloomhaven blew us out of the water with its size, scale, and depth. You could easily sink in a whole year's worth of board gaming just into this one game (full disclosure I haven't even finished it yet. Its standalone expansion, Jaws of the Lion (which made our list of favourite games of 2020), presented a much more bite sized and beginner-friendly experience -- but there's something about the grandeur of the base game that makes it special.
Now, after a long wait, we're finally getting a sequel of equal mass in Frosthaven. With "sixteen new characters, three new races, more than twenty new enemies, more than one hundred new items, and a new, 100-scenario campaign," it promises to be every bit of the epic adventure that Gloomhaven was.

On Kickstarter the game raised over $12.9 million in pledges, breaking the record for the biggest board game Kickstarter in history. With this much hype, we can't wait for its upcoming release.
Anno 1800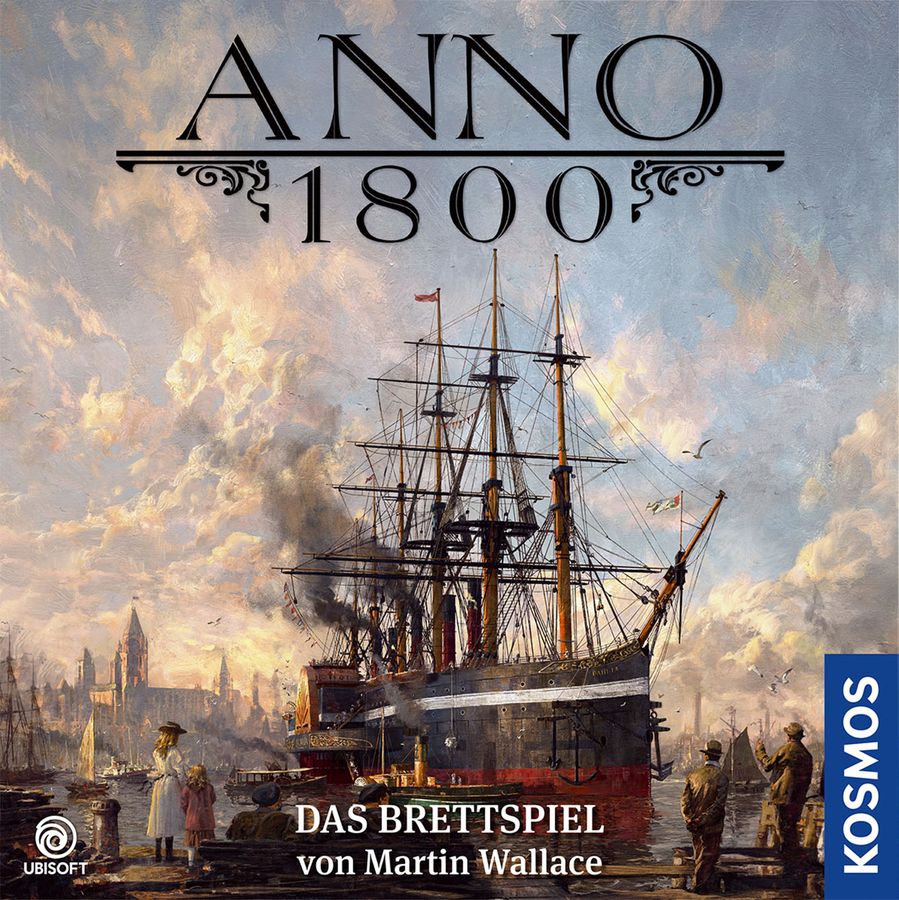 Players: 2-4
Playtime: 120 Min
Ages: 12+
Estimated Release Date: Q1 2020
The Anno series of videogames are among the most technically in-depth economic sims available. Publisher Portal Games aims to capture the complexity and tactical depth of Anno in it's adaptation, Anno 1800.

In the game, you are in charge of developing the economy of a fledgling island colony circa 1800. Ship trade is essential to a thriving economy, so you will be responsible for developing the trade fleets that will allow goods to flow into and out of your island. Developing a production pipeline that slowly ramps up from producing essentials all the way to luxury goods will require a good deal of strategic thinking and patience.
If you're looking for a new eurogame with a prime franchise pedigree, this may be the title for you.
Locke & Key Shadow of Doubt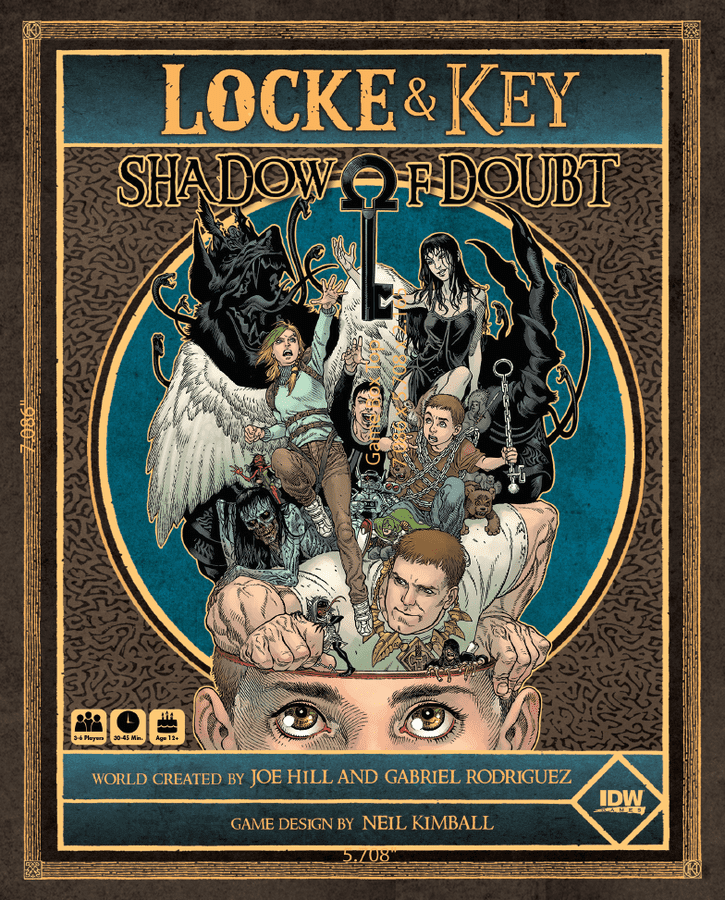 Players: 3-6
Playtime: 30-60 Min
Ages: 12+
Estimated Release Date: March 2021
Based off of the hit IDW comics series (recently adapted into a Netlfix series), Locke & Key: Shadow of Doubt, is a deduction game where you and your fellow players must work together to solve the mysteries of an ancient mansion in the spooky town of Lovecraft, MA.

Players will explore the mansion by unlocking doors and venturing through its monster-infested halls in order to solve its mysteries. But here's the rub, one of the players is actually a demon, who will be working against the group as they try and work through the challenges of the game. Discovering who the demon is may be the key (pun intended) to victory.
It's been a while since we've had a social deduction game that's really grabbed us, and Locke & Key: Shadow of Doubt seems like a good candidate.
Vienna Connection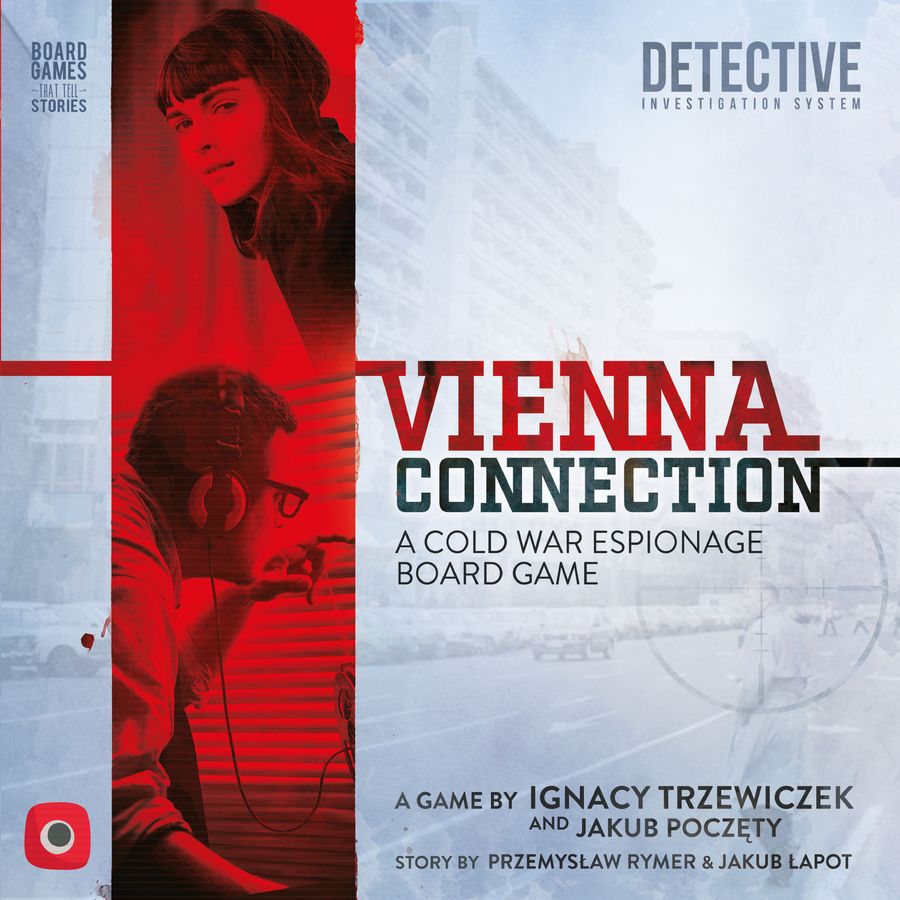 Players: 1-5
Playtime: 90-120 Min
Ages: 16+
Estimated Release Date: April 2021
A spiritual sequel to the Detective: A Modern Crime Board Game, Vienna Connection drops players into a world of Cold War espionage and treachery. As CIA agents, they'll have to use their mastery of spycraft to build a web of assets, crack codes, and thwart the plans of the KGB.
One of the things that has us really excited for this title is its tactile components. The game is filled with notes, files, and secret codes that you get to physically examine and play with, making players feel like real spies putting the clues together. With over a dozen locations to visit and multiple campaign missions, players will have to stretch their wits to the limit to outmaneuver the Soviets and come out on top.

If you were a fan of Detective, or if you're looking for a particularly in-depth cooperative experience, Vienna Connection is looking mighty enticing.
Looking for even more great new games? You can check out our full listing of pre-orders here.
Leave a comment