Login
Log in if you have an account
Register
Having an account with us will allow you to check out faster in the future, store multiple addresses, view and track your orders in your account, and more.
Create an account
Travel Games Abroad
02 Nov 2018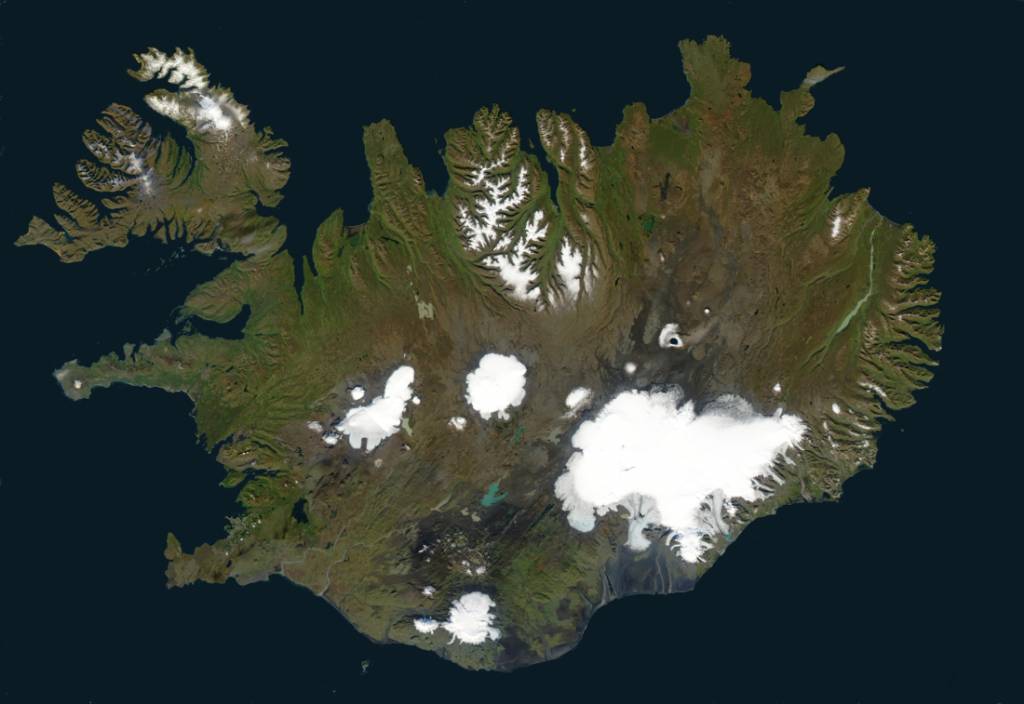 This week, Cassi gives us her recommendations regarding the best travel games to bring on your trips abroad. And she should know - she just got back from an epic quest through Iceland...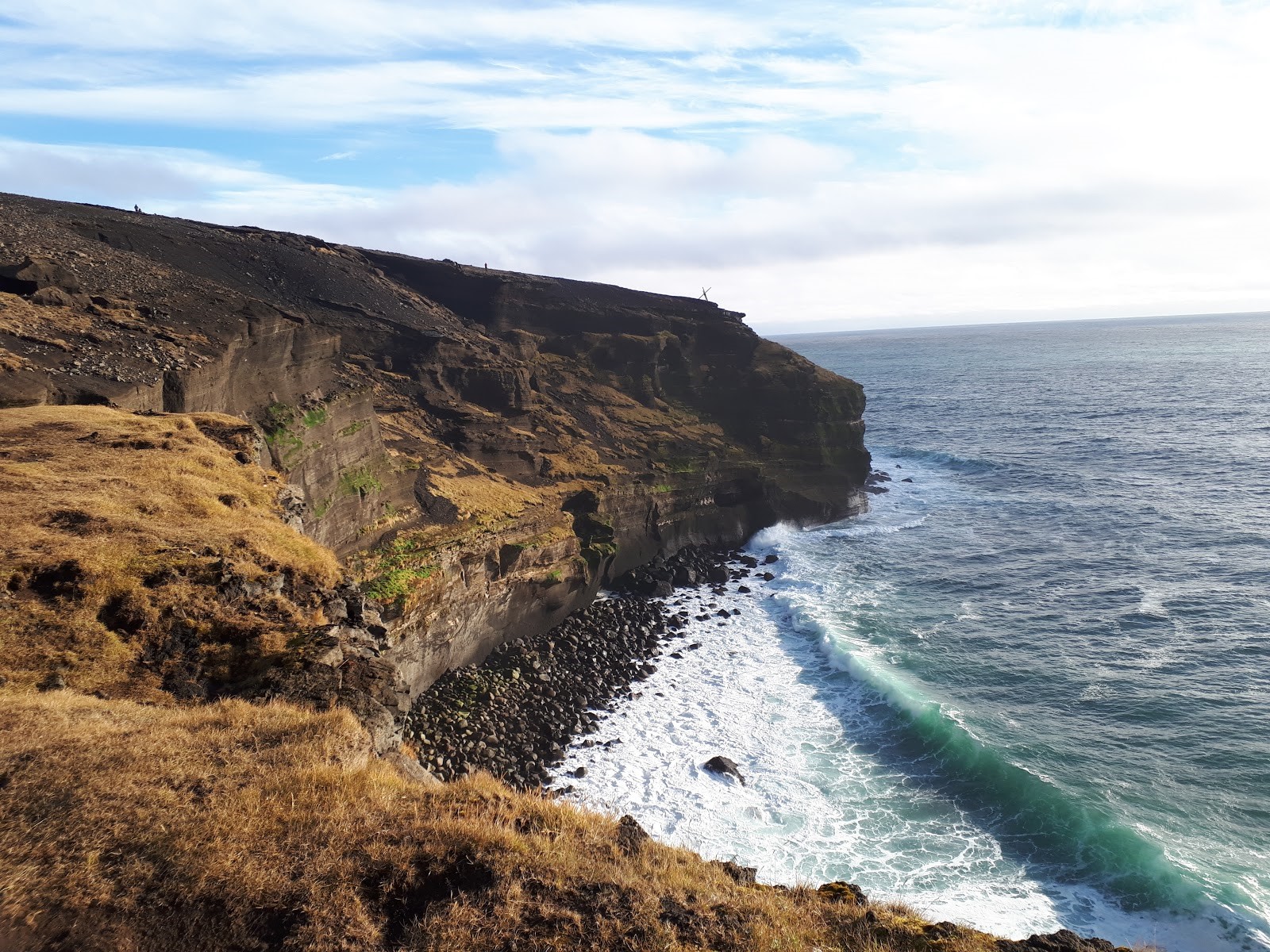 The cliffs of Krísuvíkurberg, one of my favourite views in Iceland.
"Do you know any good travel games?" We often get this question in the summertime here at the Castle. Many people pack tents and campers to take to the wilderness for a weekend and well, a deck of cards and Go Fish rarely manages to fill up those long evenings. Though I can appreciate the classics before the age of designer board games, I know there's always some amazing new games just on the horizon that I need to play. I also love big sprawling boards with tons of cards and tokens, but those don't tend to fit inside bags or backpacks very well, at least not when I also have to fit clothing and other necessities in the same bag. Thus my search for some excellent travel games began and was tested in the beautiful country of Iceland, and I present my conclusion here.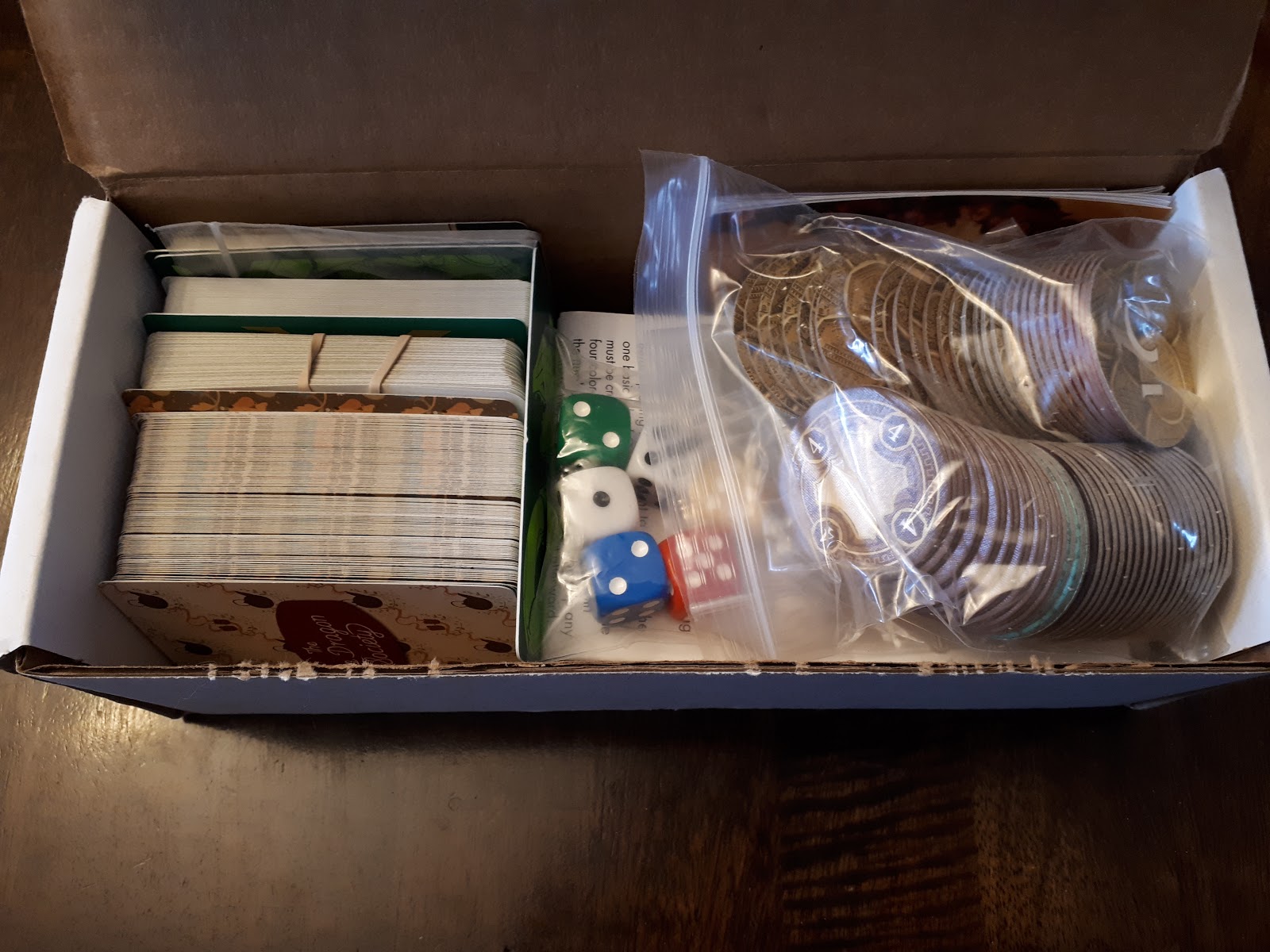 Sorted and packed!
First off, I had to pare the list down to a half dozen games with good replayability that were two player and small in size. My husband reminded me that we weren't checking bags, so I had room in my carry on for maybe two small boxes. The short list ended up with Jaipur, Qwixx, Tea Dragon Society, Hanamikoji, Sellswords, The Fox in the Forest, and Exit: The Sunken Treasure. I took them all out of their boxes and managed to get them all to fit inside a 500 count card box, using card dividers and baggies for components. Exit stayed in its own box, as it travels well as is.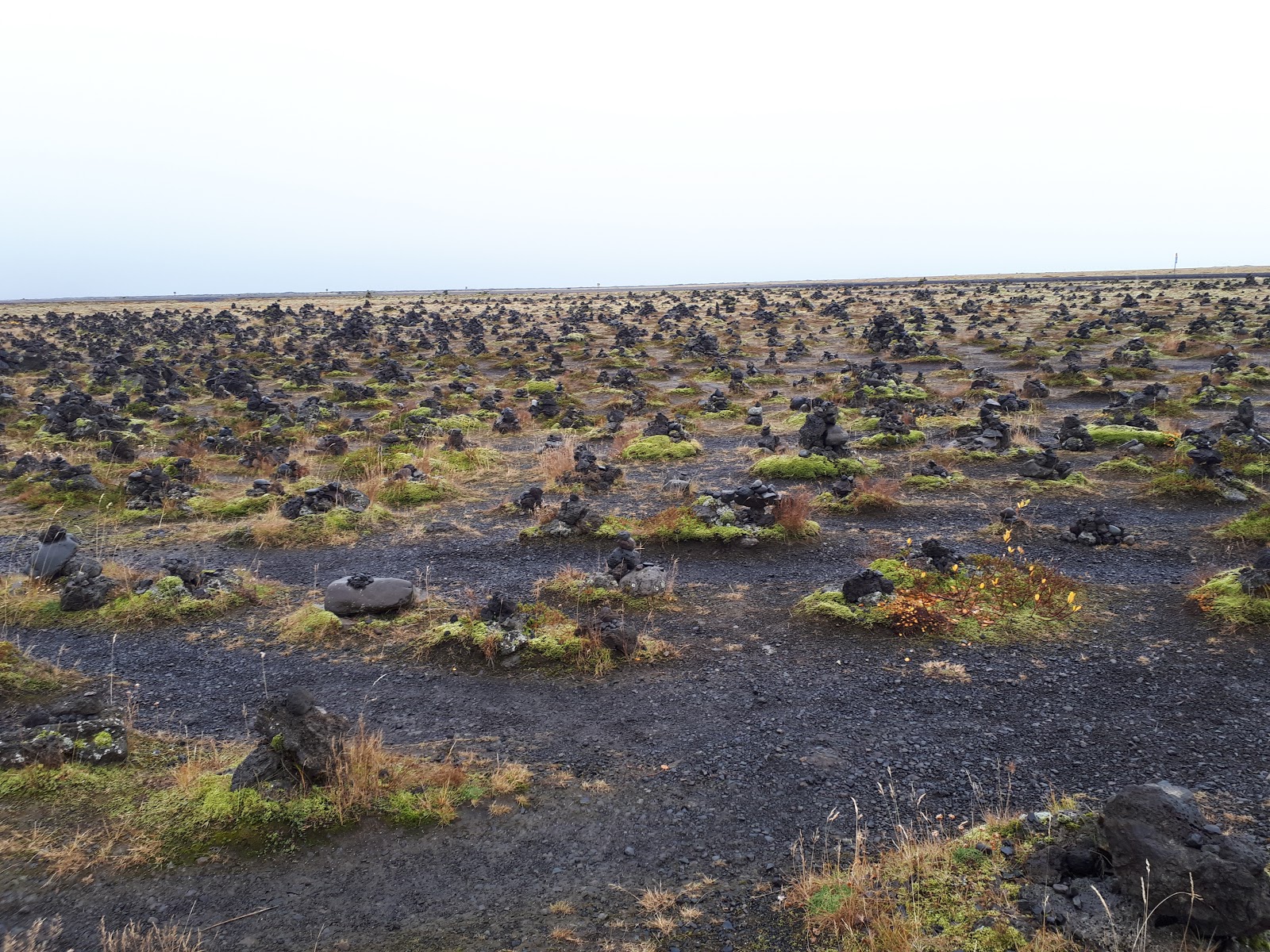 Laufskálavarða, a field of stone cairns erected for good fortune on your journey.
In between all the sightseeing, driving, and hiking we did in Iceland were long nights complete with howling wind and driving rain. We lived in a camper van for 10 days and there's not much to do in the pitch black evenings but to wile away the hours gaming. While waiting until midnight for the northern lights one evening, we went through Exit: The Sunken Treasure, scoring 7/10 on our first escape room game. It was enjoyable, but we did have to borrow some scissors from the communal kitchen at the campsite. Exit has players cutting, folding, and drawing on the components to solve puzzles - so mayhaps if you're without scissors and pens, bring a different game.
My quick thoughts on the other games I brought: Jaipur is one of my favourite games, a fantastic two player set collecting game that ends with either my husband or I begging and bargaining with "okay, one more round, winner takes all" when we're so close in points. Qwixx is a nice wind-down dice game that got played a few times when neither of us wanted to think much, just roll dice. Fox in the Forest is a trick taking game with lovely art and nice gameplay flow. Tea Dragon Society is an adorable deckbuilder with no hand of cards and a slow pace. I didn't get a chance to play Sellswords or Hanamikoji in Iceland, unfortunately.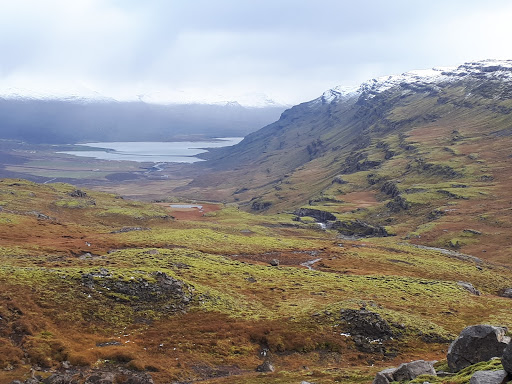 A mountain pass in eastern Iceland near Egilsstaðir.
All of these games set up and played well on the tiny table in the camper, and I could easily recommend them for traveling! Definitely try for a card box or some kind of container to pack multiple games in if you're traveling light, it was nice to have options while on vacation.
Leave a comment