Login
Log in if you have an account
Register
Having an account with us will allow you to check out faster in the future, store multiple addresses, view and track your orders in your account, and more.
Create an account
Mission: Fun & Games - Staff Favourite Games of 2018
21 Dec 2018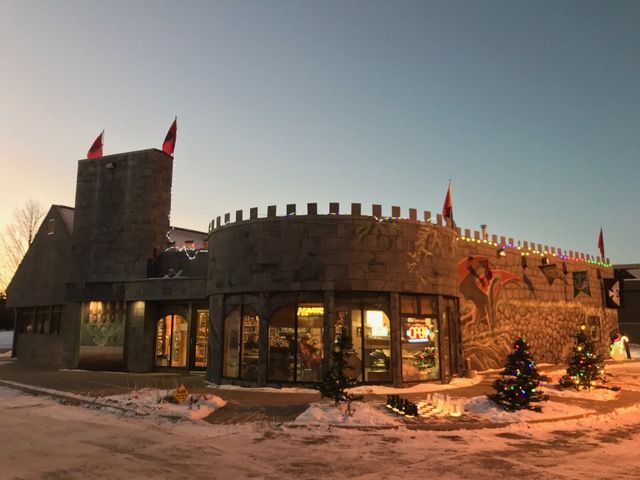 Well, another year has come and gone. With 2018 winding down to a close, we thought we'd put together a list of our staff's favourite games of the year. Below, each of our castle serfs has written down their thoughts on the game that they had the most fun with this past year.
Not all of these games are new releases from 2018, but they are the ones that have hit the table the hardest and most frequently for us over the last twelve months. If you get the chance, we highly recommend that you give them a spin.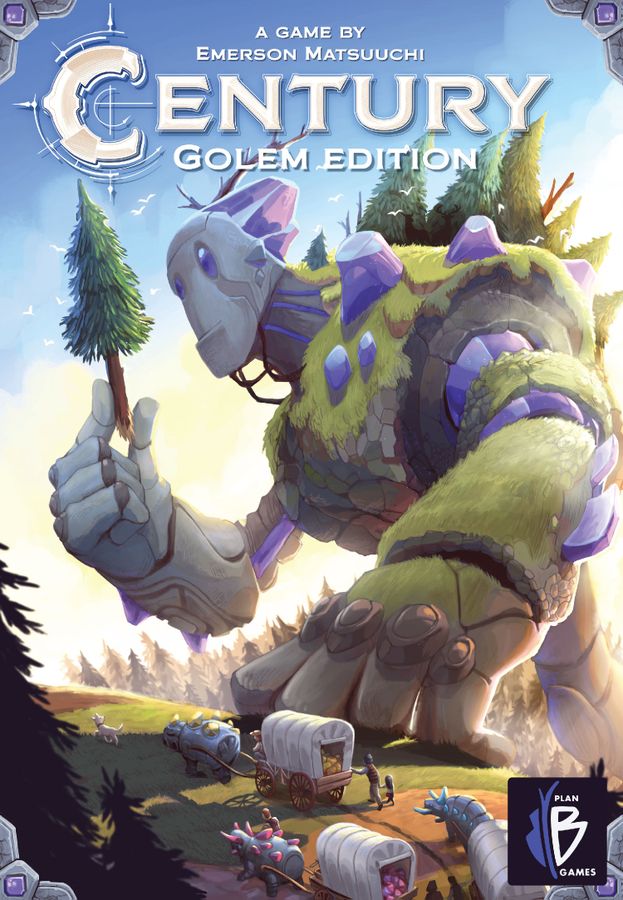 "I'm giving my Game of the Year  to Century: Golem Edition. I liked Century: Spice Road a lot when I first played it, and when I found they made a new version with the same gameplay but better theme and art, I knew I needed it in my collection. It plays well at all its player counts (2-5!), the pieces are well made and colourful, and is easily my most played game this year. Shout out to Century: Eastern Wonders which is an excellent standalone/expansion that takes the engine building aspect of Spice Road and turns it into a spatial puzzle of gathering and trading in resources."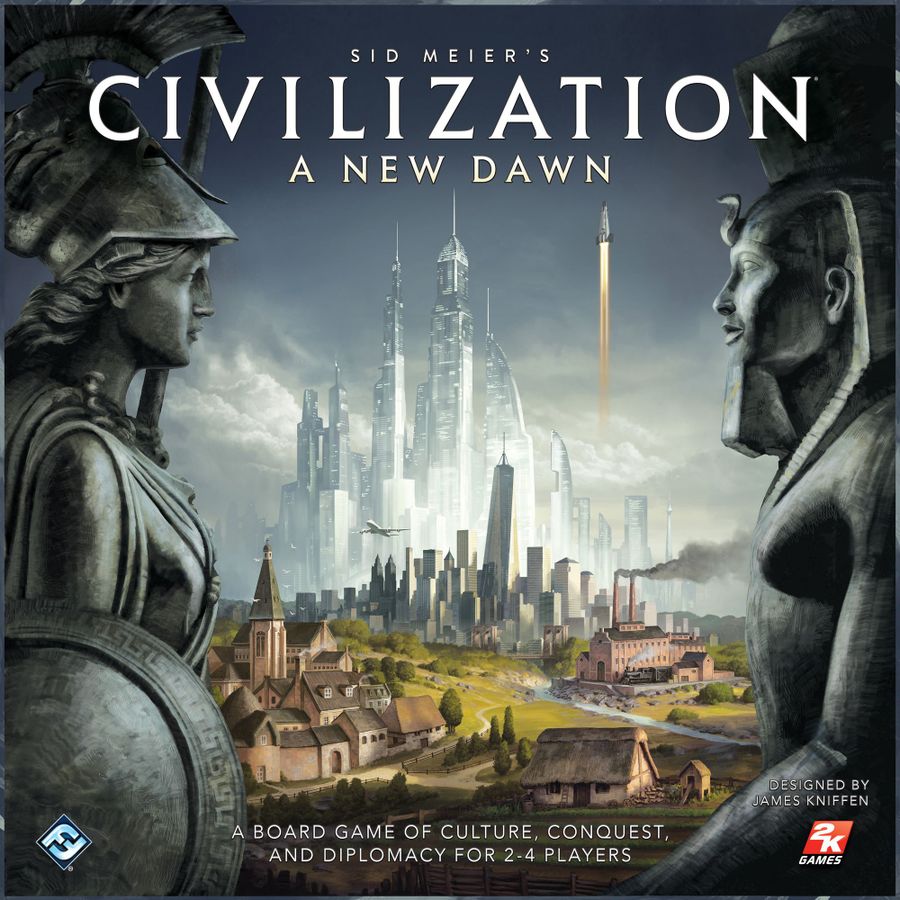 "The latest entry in the Sid Meier's: Civilization board game series is a great new addition. This is a heavily streamlined game that is easy and fast to play with 2-4 players. It features a very cool action selection mechanic that is dependent on the terrain types of the activated tiles."
Brianna's Pick:
Root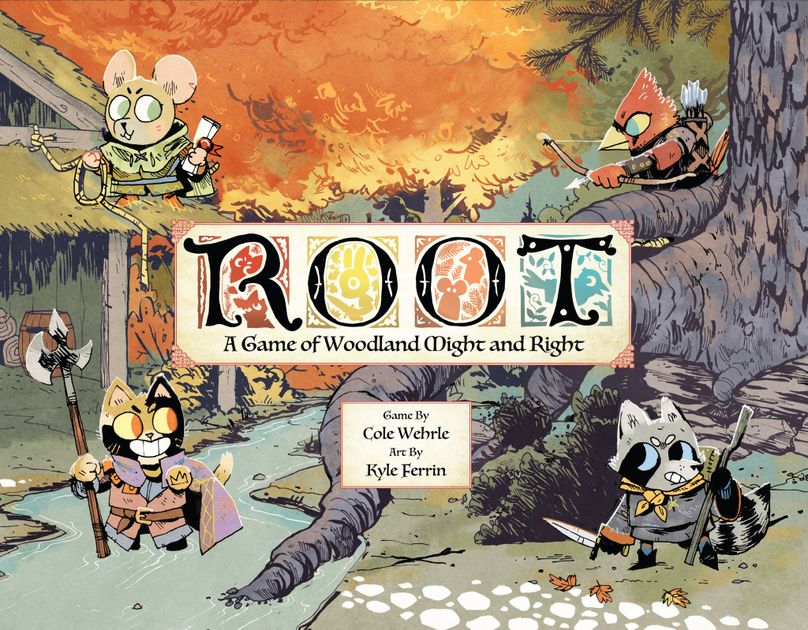 "You won't find a cuter wargame on the market. The nefarious Marquise de Cat, proud Eyrie Dynasties, progressive Woodland Alliance, and lonely Vagabond all strive for control of the forests in this beautifully designed asymmetrical game of Might and Right. But don't be fooled by the adorable art and theme -- this game relies heavily on player's strategic planning and tactical decision-making! With almost endless replayability thanks to the cleverly designed narrative, Root is a game you'll play once and find yourself asking, 'Who wants to play again?.'"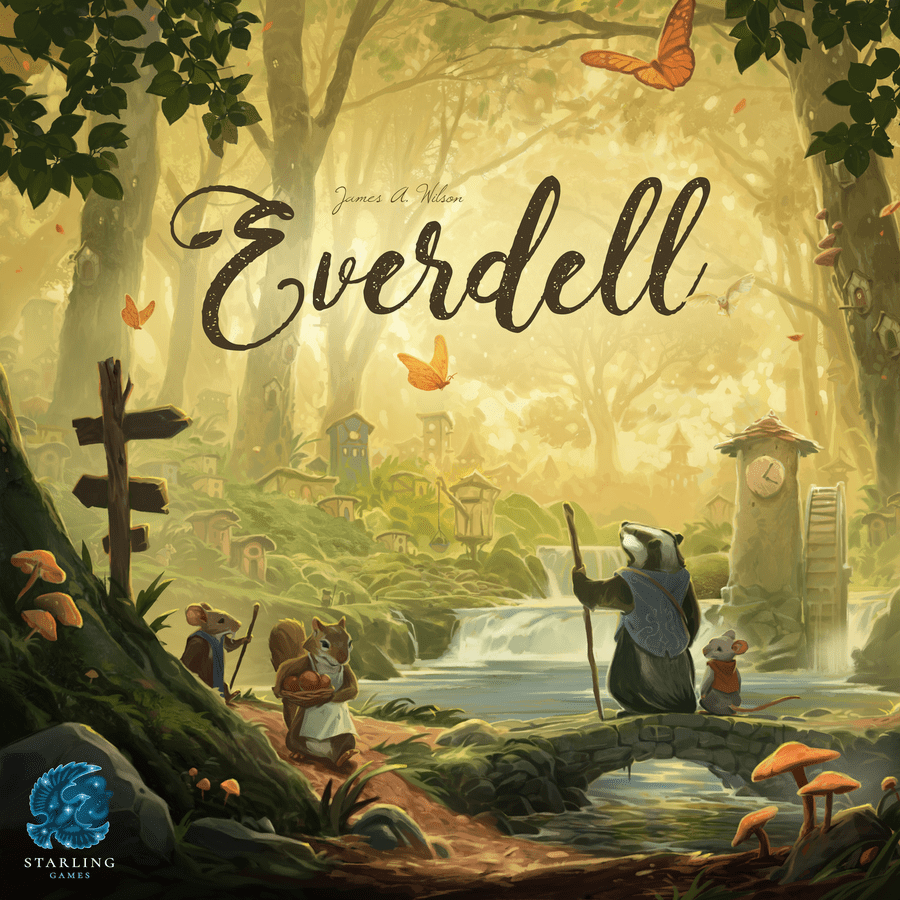 "Everdell - At first glance I thought this game was going to be an entry level worker placement that was too cute to be good. I figured it would be an easy game to welcome beginners in but would ultimately be a stepping stone to bigger and better games. Well... I was right about the cuteness. This game blew me away! The theme and artwork is beautiful and sweet. The gameplay is rock solid.  It emphasizes engine building in an extremely satisfying way. It has a simplicity that makes it easy to learn, but it also has a surprising depth that will have veteran gamers coming back for more. AND It has a giant cardboard tree! It doesn't really do anything, but it does make the board look nice. If you are looking for a new worker placement that is good for all levels of boardgamers, this is your game."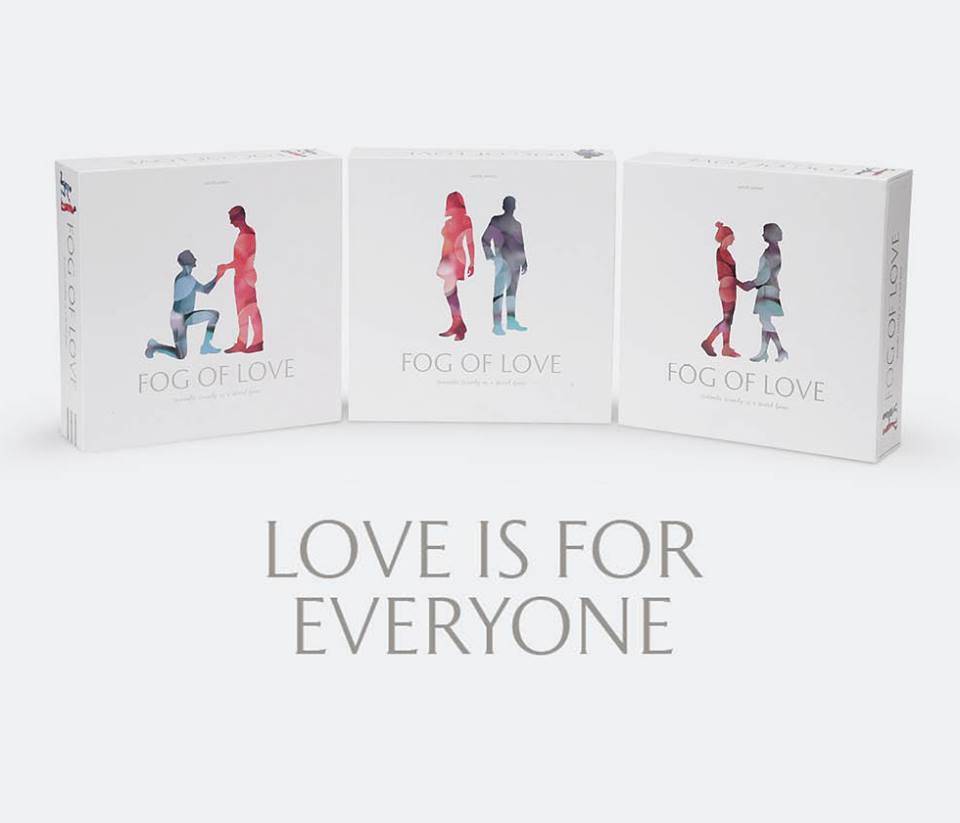 "A rich, nuanced story-telling experience for two players. Each player will take on the traits, occupation, and features of a fictional character of their own creation - although we also enjoy playing as favourite pop culture characters! - and together they'll navigate scenes both sweet and serious in nature. It's like playing out a rom-com in vignette on your tabletop, where the choices you make affect not only yourself and your partner - or opponent! - but also your very destiny. There is no other game like this."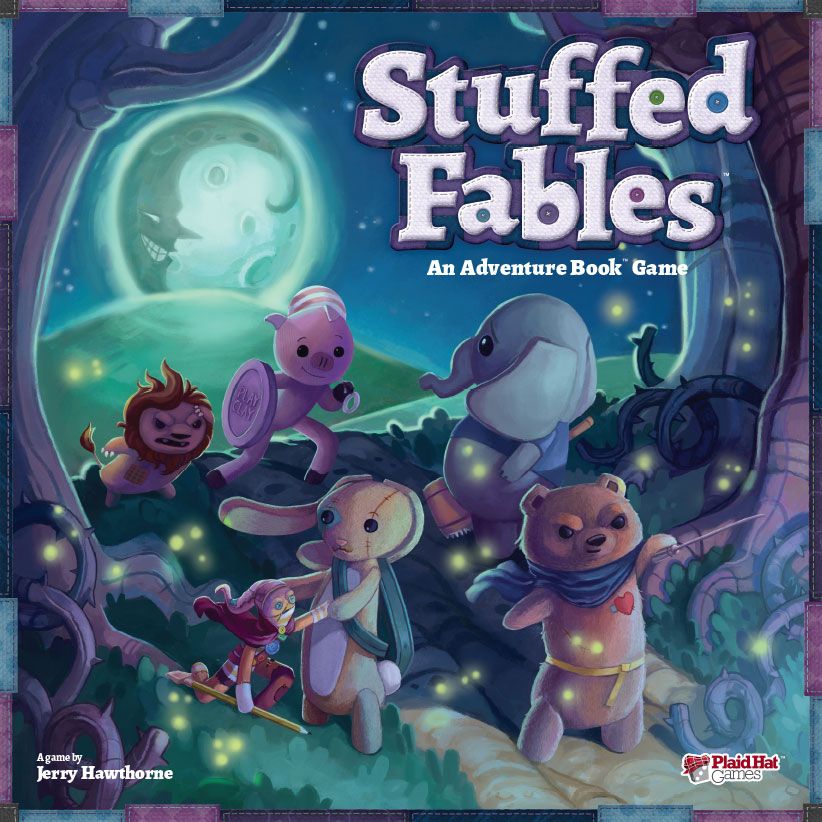 "My choice for game of the year is... drumroll...
This game is so cute, it physically pains me. It is made for families but is also great for a group of adults that just want to put on their jammies and have some coco. Simple but interesting mechanics and a sense of childlike wonder make Stuffed Fables my pick of the year."
"I would have to say that my favorite game of this year would have to be Smash Up. I purchased this game for myself because of the large number of expansions, thinking about how they would integrate well with the base game. My personal favorite is the zombie-ninja combination. Being able to reanimate your discarded cards and having the ninja card abilities is a deadly mix! For more added fun, put the decks of cards spread out on the table face down and mix them up, making for even more randomness!"
And now, the favourite game of the Lord of The Castle himself, John Engel: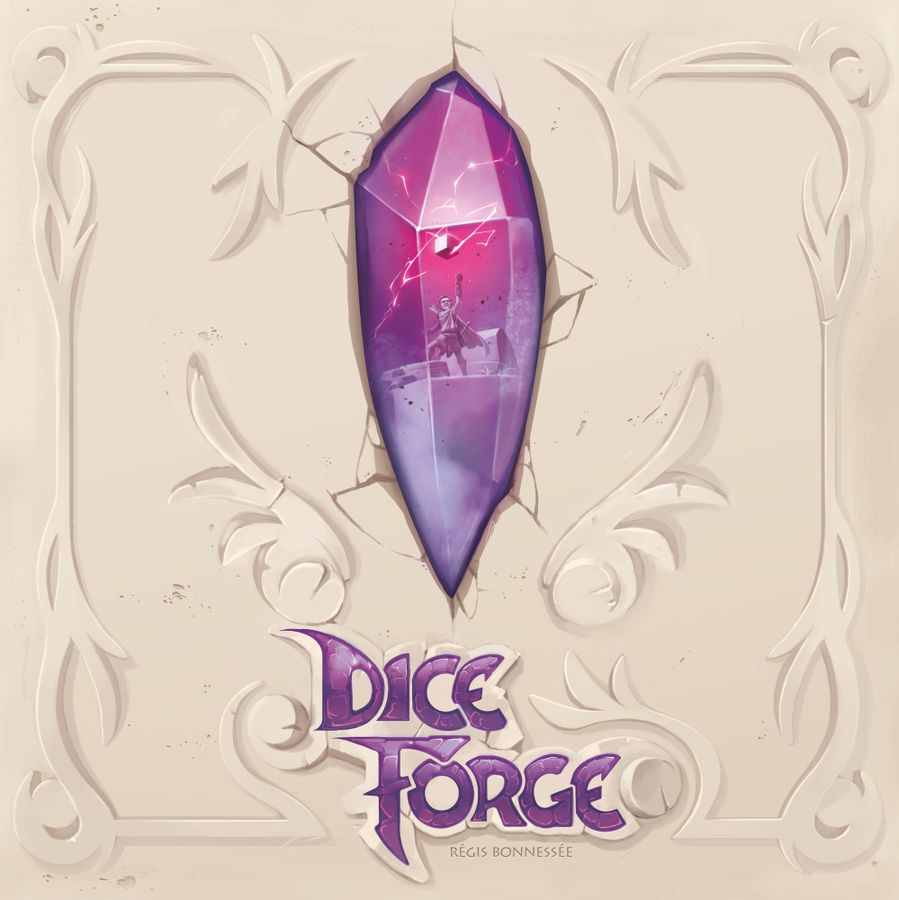 "It had me at 'Dice Crafting'. 
Since this was a premise that hadn't been done before, my first thought was: 'What the heck is that?' Once I had the opportunity to try it at the Edmonton Board Game League 2018 season opener, I was hooked. Then, next thing I know, I HAVE to play this game in both of the tournaments. I found myself studying the cards to the point of memorization, doing a careful analysis of the resource costs vs play/point value of each of the cards. After that, I took a hard look at the return on investment for each of the purchasable die facings. Now that it's been a year and I have forgotten everything, I can't wait to play it again!"
We hope this article will inspire you to go out and try some of these awesome games. Since we're always looking to expand our own table top horizons, we invite you to comment below with your own favourite games of 2018!
This will be our last feature of 2018. It's been a heck of a year, and we want to extend our eternal thanks to all of our customers, volunteers, and staff for their part in making Mission: Fun & Games and Boardgames.ca what it is. Here's to 2019 and all of the fun times we'll have together at the table!
Happy Holidays from Mission: Fun & Games!
Leave a comment