Login
Log in if you have an account
Register
Having an account with us will allow you to check out faster in the future, store multiple addresses, view and track your orders in your account, and more.
Create an account
Pre-order Highlights - November 2019
29 Nov 2019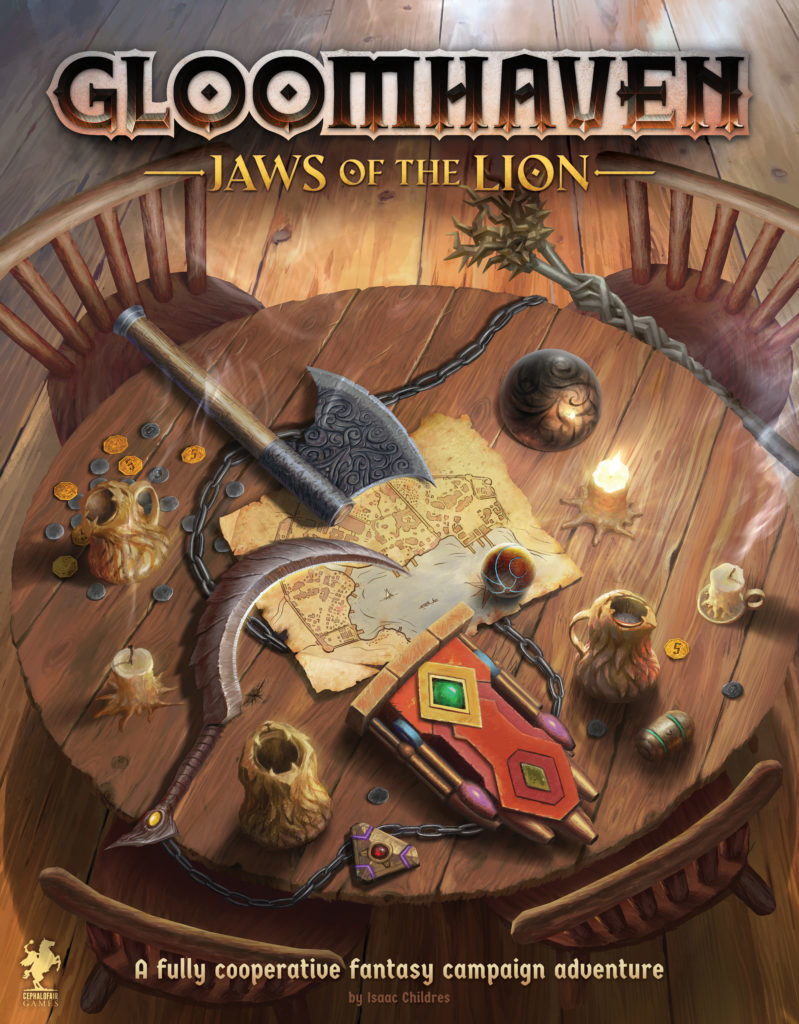 With approximately 300 titles now available for pre-order on our site, customers are now spoilt for choice when shopping for upcoming games. But this mountain of new games that become available for pre-order every month can sometimes be hard to parse, especially for those who have limited time or a light wallet.
This monthly column aims to take some of the stress out of your shopping experience by showcasing a smattering of the upcoming games that have us the most excited here at Mission: Fun & Games. Have a read and see if any of them pique your interest as well…
Detective: A Modern Crime Board Game Season 1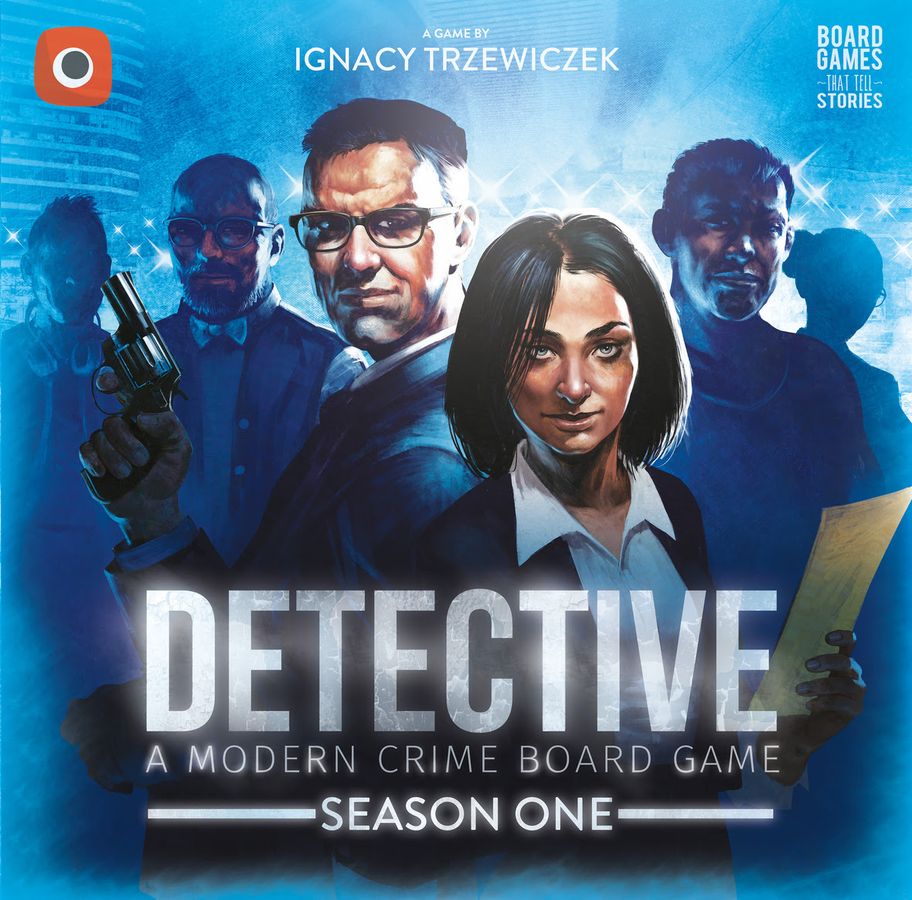 Price: C$ 25.46 
Players: 1-5
Ages: -
Playtime: 90 Min
Estimated Release Date: February 2020
The "modern" in the title of Detective: A Modern Crime Board Game serves a dual purpose. It refers not just to the modern setting in which the game takes place, but also Detective's approach to game design, pushing the limits of what board games can do. The base game is played with the aid of a dedicated online database that integrates with the physical components of the game. Players will have to make use of this database in order to find all the information they need to solve the game's cases. At other times, players will have to integrate real world knowledge (such as a location from Google Maps, or information found on Wikipedia) into their investigation, a mechanic that the designers call "breaking the fourth wall". These mechanics make Detective a unique board game even within a medium that is becoming increasingly suffused with electronic play aids and apps.
Detective: A Modern Crime Board Game Season 1 brings you more of the same brain melting deduction you enjoyed in the base game, but with a play time more conducive to your average game night. Boasting an estimated play time of 90 min, each of Season 1's three cases will require players to adopt a new style of investigation. A simplified ruleset makes the game easy to teach and play, allowing new players to focus on solving the mysteries right out of the box.
Really, Detective: A Modern Crime Board Game Season 1 is just more of a good thing. If you enjoyed the Detective base game, chances are you'll enjoy this. And, if the subtitle: Season 1 is indicative of anything, this will hopefully be the first in a series of releases that will keep our deductive senses keen for a while.
King of Tokyo: Dark Edition



Price: C$ 35.16
Players: 2-6
Ages: 8+
Playtime: 30 Min
Estimated Release Date: April 2020
A kaiju movie in a box. Anyone who has had the pleasure of playing King of Tokyo knows just how fun it is to jump into the skin of a giant monster, beating up other giant monsters in a bid to become the top… monster. Okay, so what King of Tokyo lacks in depth, it makes up for in fast, fun, and entertaining gameplay. As soon as you're done one game, you'll immediately want to go another round so you can try another monster on for size.
King of Tokyo: Dark Edition is a special collector's edition of the game with deluxe components (including an embossed box) and brand new art. Artist Paul Mafayon imbues the game with a darker, high contrast look, reminiscent of classic black and white monster movies. Splashes of vivid colour add variety to the colour palette, producing a striking result. The game also adds a new mechanic to the classic King of Tokyo gameplay, adding a new way to play.
With only a single print run planned, this will be a limited edition product. Reserve now to make sure you get a copy of this unique edition before it disappears!
Gloomhaven: Jaws of the Lion



Price: C$ 49.95
Players: 1-4
Ages: 12+
Playtime: 60-120  Min
Estimated Release Date: August 2020
There are few games that can truly be described as blockbusters, but it's difficult to describe Gloomhaven as anything else. Over the last few years this has been the game that every tabletop gamer has at least considered buying.
And as if there wasn't already enough game in this 9 kg box, its expansion, Forgotten Circles, adds even more content. For those who haven't finished the base game, it can be a hard decision on whether or not it's worth it to shell out the additional funds for something you might not get to for some time.
Not so with Gloomhaven: Jaws of the Lion. Jaws of the Lion can be played as a standalone experience, designed to be accessible both to Gloomhaven veterans as well as those who aren't sure they want to make the expensive plunge into the base game.
The story takes place before that of Gloomhaven, following the exploits of a mercenary group, the "Jaws" of the title, who are based out of the Sleeping Lion pub. Players will play as one of the four members of the mercenary group who, incidentally, can also be used in the Gloomhaven base game. Rather than assembling each scenario map from a set of loose tiles, the game is played on the scenario book itself, cutting away a large chunk of the prep time that was endemic to Gloomhaven.
With 16 monster types and a 25 scenario campaign, Jaws of the Lion has all the fun and charm of Gloomhaven recontextualized in a (relatively speaking) bite sized package.
And feel free to check out the rest of our available pre-orders here.
(Note: The prices listed in this article reflect the price of each pre-order at the time of publishing, and may be subject to change. All release dates are estimates based on publisher information.)
Leave a comment