Login
Log in if you have an account
Register
Having an account with us will allow you to check out faster in the future, store multiple addresses, view and track your orders in your account, and more.
Create an account
Board Game Stocking Stuffers
14 Dec 2018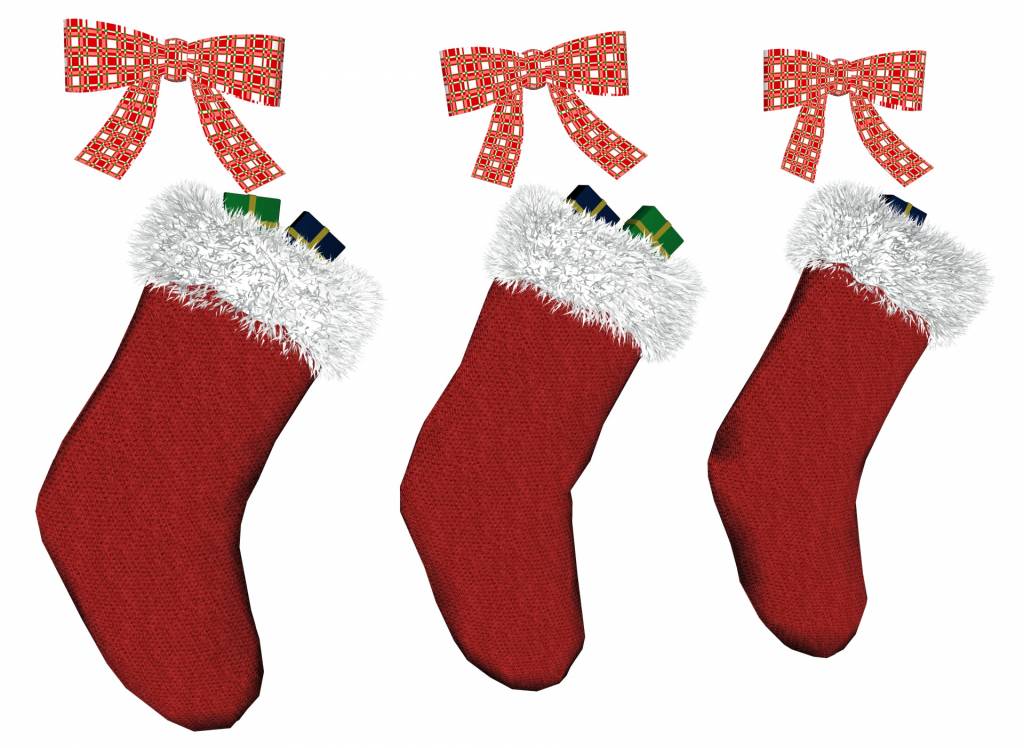 How's your gift shopping going?... Yeah, us too.
With only a fortnight left before Christmas, we thought we'd put together a list of potential stocking stuffers to round out the end of your holiday shopping list (you know, the end of the list which touches the floor when you unfurl it). In this curated list you will find a collection of titles specifically designed to leave you apoplectic with good vibes after each play. There is an art to infusing an evening's worth of fun into a small, easy to carry and store package.
In order to aid in your seasonal shopping labour, we've added helpful notes for each of these games to help you pick the perfect titles to titillate the tiny Tims on your list this Christmas.
Jaipur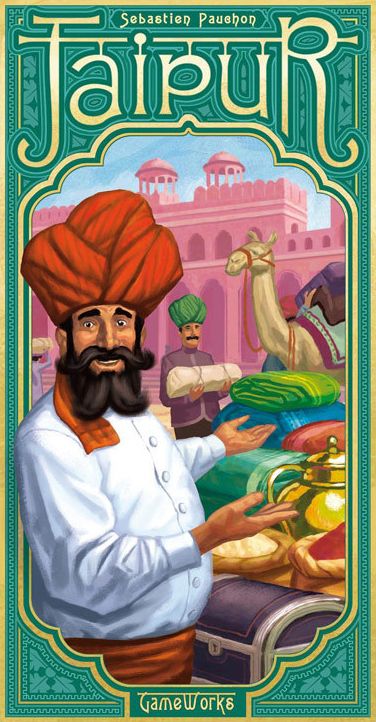 Players: 2 Time: 30 Min Ages: 12+
For: The couple who plays together…
This game is designed to be played with exactly two players. No more, no less. Surprising no one, this makes it an amazing gift for the couple who plays board games together. Each player takes the role of a merchant trying to sell their goods for their maximum value while preventing their opponent from doing the same. Collecting sets of goods often results in a better payout, but don't neglect those camels…
This game's portability and small space requirement makes it an ideal little game to play whenever and wherever you need to insert a little gaming into your life.
Timeline Series
Players: 2-8  Time: 15 Min Ages: 8+
For: The ones who like to learn.
How much do you know about history? I mean really know? Well, now is your chance to prove it by picking up one of the titles from this series. Each player gets a hand of cards depicting inventions, historical events, cultural touchstones etc. (depending on which version you buy). They then take turns placing these cards on the board, creating a "timeline" from the oldest to the newest depending when they think the invention, event, etc. occurred. Get it right and you are one step closer to emptying your hand and winning the game. Get it wrong and you have to draw another card.
Available in a variety of subjects from Science and Discoveries to Inventions, from Music and Cinema to Canadian history. They can all be combined with each other to make one big mega deck, and are also compatible with the full sized Timeline Challenge which mixes things up (though unfortunately wouldn't fit in the stocking of anyone smaller than an André the Giant).
Red Flags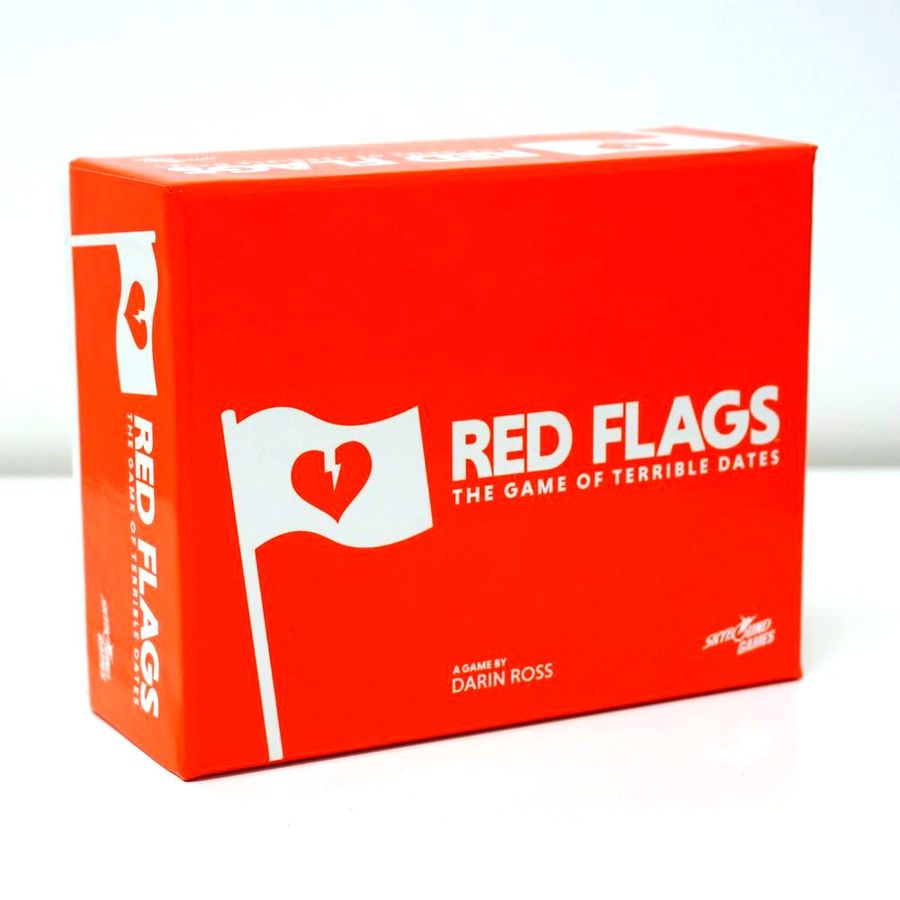 Players: 3-10 Time: 30 Min Ages: 17+
For: The rowdy ones.
What do you look for in a lover? What red flags would you ignore to find the partner of your dreams? Find out, in this hilarious party game! Every turn, one player takes turns being Single (in the game that is, your real life loneliness is none of our business). The other players pick from their cards to try and set them up with someone. The problem? Nearly every one of the candidates has a "red flag" that might make your single friend think twice.
For instance, your potential soulmate that round may be someone who "loves dogs", "writes poetry"... but "punches every barista they see." If your single friend picks your date, you get a point. High on replayability and easy to play makes this the perfect game to bring to parties where it can be even further improved when everyone is - Ahem - in the right spirits.
Note: This one definitely skews towards an older crowd.
One Deck Dungeon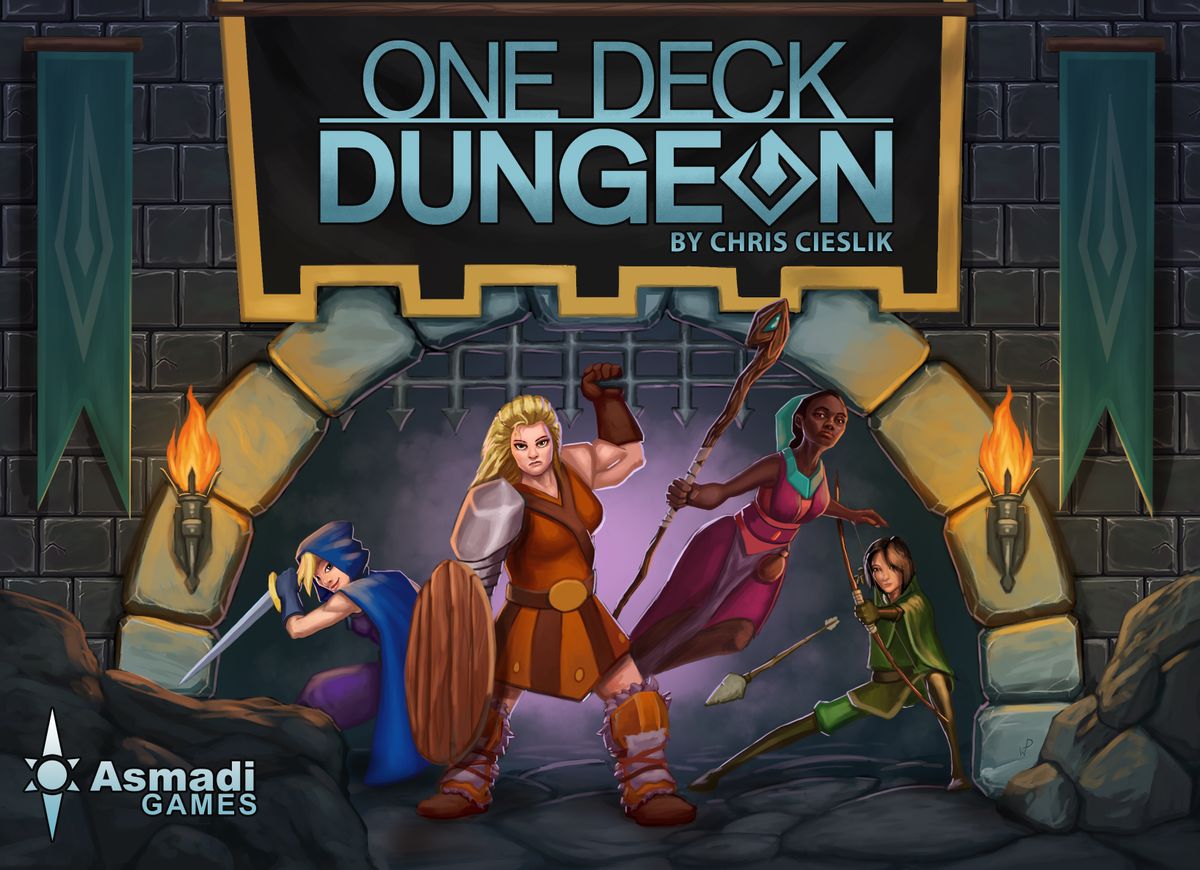 Players: 1-2 Time: 30-45 Min Ages: 14+
For: The adventurers on your list.
With the success of Game of Thrones, Dungeons & Dragons, and other such properties, fantasy fiction and fun has saturated the zeitgeist. This has got all of us nerds creeping out of our Hobbit holes as well as welcoming a whole new host of heroes and mages to swell our geeky ranks.
One Deck Dungeon is the perfect gift for the adventurer that wants to fit in an impromptu dungeon crawl into their lunch break. Battle your way through the dungeon gathering loot and making yourself more powerful. Defeat the end boss and you've won! The card system ensures that each deck you shuffle together will result in a unique experience.
Unstable Unicorns
Players: 2-8 Time: 30-45 Min Ages: 14+
For: Those with a silly disposition.
This game looks silly… because it is. Assemble your army of unicorns as you battle your friends. You wouldn't believe how many types of unicorns there are: Rainbow Unicorns, Zombie Unicorns, Narwhals (the unicorn of the sea, you see). Mixed in are a plethora of cards to throw a wrench (or ten) into your friends' plans. The adorable and silly art in this game is what really sells it, and its portability makes it easy to add a little goofiness anywhere you go.
Rhino Hero
Players: 2-5 Time: 5-15 Min Ages: 5+
For: The kids.
We say it's for the kids but, chances are, you'll have a blast too. Players get a collection of wall and roof cards with which to build an ever more precarious building for the titular Rhino Hero to ascend. But watch out! If you collapse the tower while placing your roof, you're out. First to use all of their roof cards wins. The low literacy requirement in this game makes it ideal to play with young children. A cross between Jenga and building a house of cards, with all the fun and catharsis of seeing it collapse at the end.
Monikers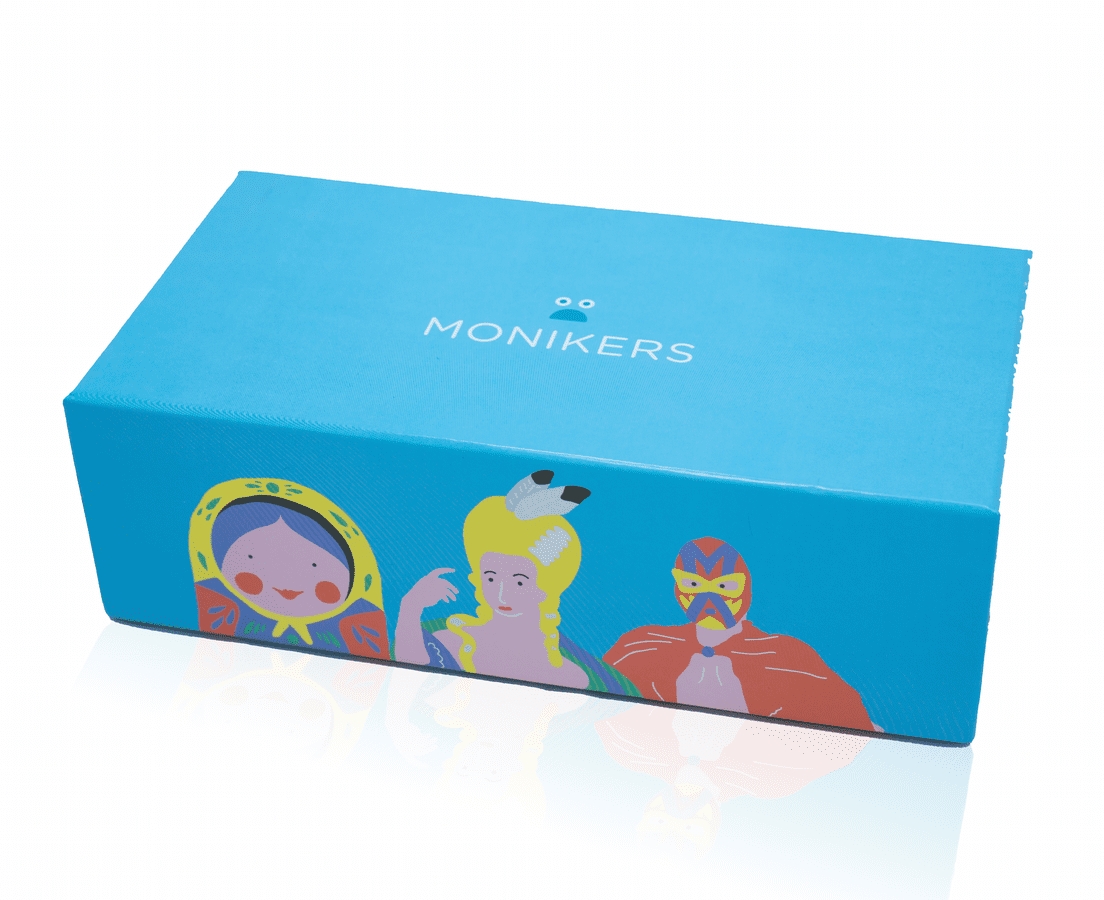 Players: 4-20 Time: 60 Min Ages: 18+
For: Anyone who insists on doing charades at every party.
Charades - on steroids! This spin on the old formula is the perfect addition to any office or Christmas party (especially after the third or fourth eggnog). This game remixes the familiar charades paradigm by altering the amount of information that the "charades-er" (Editor's Note: We actually have no idea who the person acting out the answer in charades is called) can relate to those trying to guess the answer. In the first round, you can say anything you want as the clue, as long as it's not the answer itself. In the second round, you can only say a single word. And in the last round, you cannot say anything, only using gestures to communicate the answer. A worthy reboot on an a classic game.
Monopoly Deal
Players: 2-5 Time: 15 Min Ages: 8+
For: The family on the go.
Let's face it, ours is a world of constant motion. Driving the kids to school, going to work, getting take out, hockey practice, shopping for presents - it's hard to find the time to sit everyone down for some time together. Luckily there are a metric ton of games designed to fit into a purse, backpack, or satchel that allows a busy family to bring the fun with them.
Monopoly Deal is but one of many such games that we recommend for the family on the go. Playing in less than the time it takes to set up many full sized board games, this card driven game distills the rules of its classic predecessor into a fast and fun experience that is easy to bring anywhere. The aim of the game is to collect sets of the same coloured properties. Action, house, and hotel cards allow you to manipulate the other players as they try to do the same. A faster play time means that the sour grapes of losing a game of Monopoly are swallowed faster. Just shuffle the cards, and deal another game.
For more suggestions for fun travel games, you can check out this blog by Cassi, who writes about her experience with various travel games during her trip to Iceland.
Leave a comment